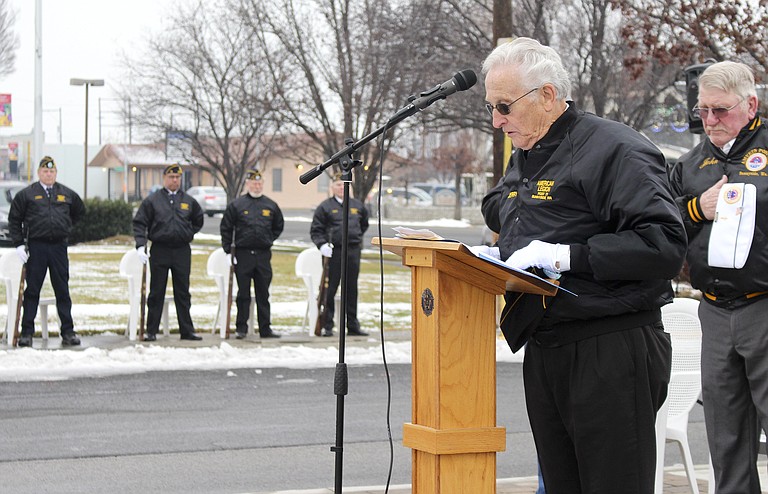 Monday, December 7, 2015
/lk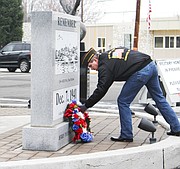 SUNNYSIDE — Residents and visitors alike took a moment Saturday to reflect on the 74th anniversary of the Pearl Harbor attacks.
In conjunction with Pearl Harbor Remembrance Day marking the Dec. 7, 1941 attack, the city's Jerry Taylor Veterans Plaza hosted a ceremony honoring veterans.
There was a somber moment during Saturday's ceremony to mark the anniversary. It included Mayor Jim Restucci laying a wreath at the base of a new Pearl Harbor monument at the plaza.
American Legion volunteer Leroy Werkhoven expressed appreciation to the crowd that turned out for the ceremony.
"We're happy those of you who could attend, did," he said.