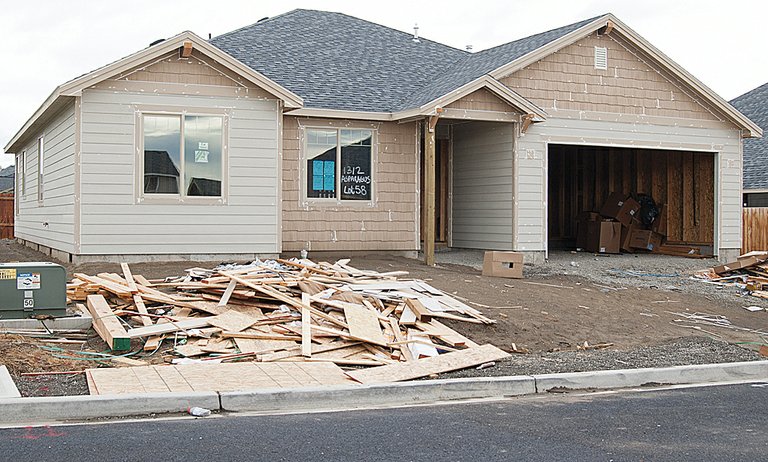 Monday, October 20, 2014
/lk
More than half of the valuation for new building permits issued in Sunnyside last month originated from one – a project to build a $600,000 commercial office and shop at 80 McLean Rd.
The 20,000-square foot steel building netted $6,123 in permit fees for Sunnyside city coffers.
Contractor for the project is Ag Pro Repair and Fabrication of Sunnyside, according to information provided for the permit.
Total combined valuation for the 38 permits issued in September is $1,090,739.
Also in September, city officials gave the green light for two new single family homes in Aho's Harvest Village development.
One of the homes is located in the 1300 block of Pear Lane. The 1,766 square-foot house if valued at $167,752.
The other Aho home is a 1,964 single family residence in the 1300 block of Asparagus Lane, valued at $186,560.
Another building project of note given the go-ahead last month was wrapping up build-out of SVID's new field office lab at 1105 E. Yakima Valley Highway.
The SVID project is valued at $75,000.
Year-to-date, new building valuation in Sunnyside stands at $31.6 million.
The 299 building permits issued through the first nine months of 2014 have garnered the city of Sunnyside a combined total of $264,396 in permit fees.