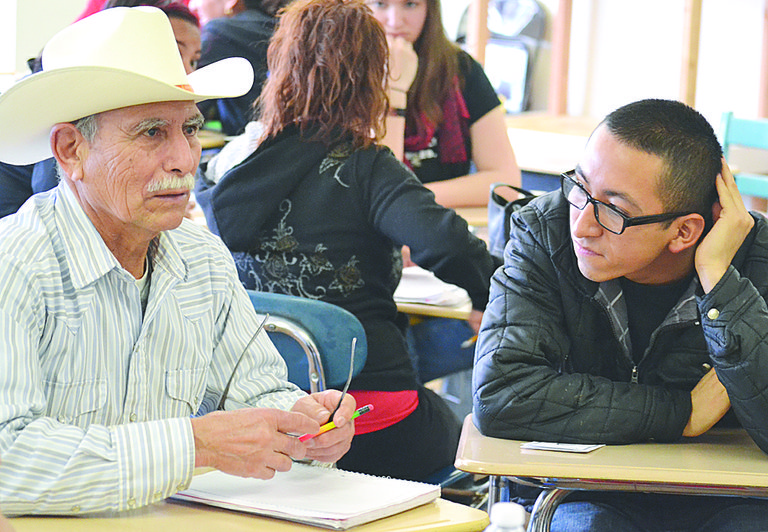 Thursday, March 27, 2014
/lk
Every seat was full yesterday, Wednesday, in Nuestra Casa's ESL classroom.
But it wasn't your typical class, as chairs were huddled in makeshift circles for the Sunnyside non-profit's ESL students to visit with students from Oregon State University and Seattle University.
The visiting college students were here to learn from the Sunnyside class about Hispanic culture and immigration issues.
OSU's Miguel Paniagua was one of the visiting college students yesterday, and said the group has been spending its spring break in an outreach for "cultural engagement." The trip, he noted, had previously included a visit to a longhouse to gain appreciation of Native American culture.
The Sunnyside ESL students also benefitted from the exchange.
"It gives them a chance to practice their English," said Nuestra Casa Director Dr. Esperanza Lemos. "It's a good way for them to tell their stories and it gives them a perspective on college they may not have ever experienced."