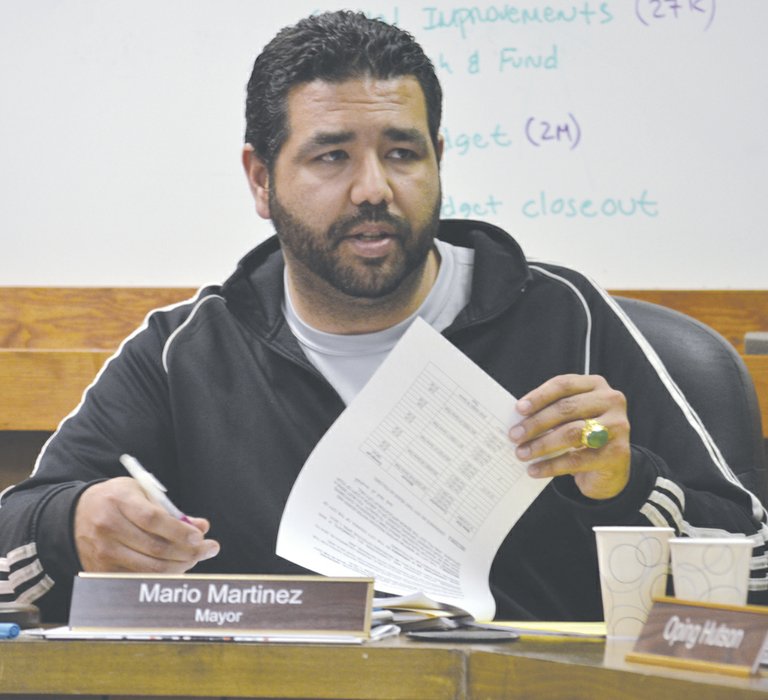 Wednesday, March 26, 2014
/lk
MABTON – Mabton residents will see their water rates increase by $3 per month on April 1, and will see an additional $3 increase this fall.
The city council last night, Tuesday, approved the first increase following a public hearing on the matter. There were no residents who appeared at the hearing to comment on the increase.
During discussion on the rate hike, Mayor Mario Martinez explained the total increase of $6 per month is necessary to comply with a $1.8 million loan/grant package for needed improvements to Mabton's water system.
Last summer, for example, one of the city's wells failed and that led to water-use restrictions for Mabton residents.
The $3 monthly increase that goes into effect next month is one of two hikes Mabton water users will see, as the city needs the increases to demonstrate its ability to pay back the loan.
The second increase, which will also be by $3, will likely come about in August or September, Martinez said. That's because the city has until October to implement the full $6 monthly increase.
When the first $3 rate increase hits next month, the minimum monthly water charge will be $30.85 for customers, with the senior rate bumping up to $22.85 per month.