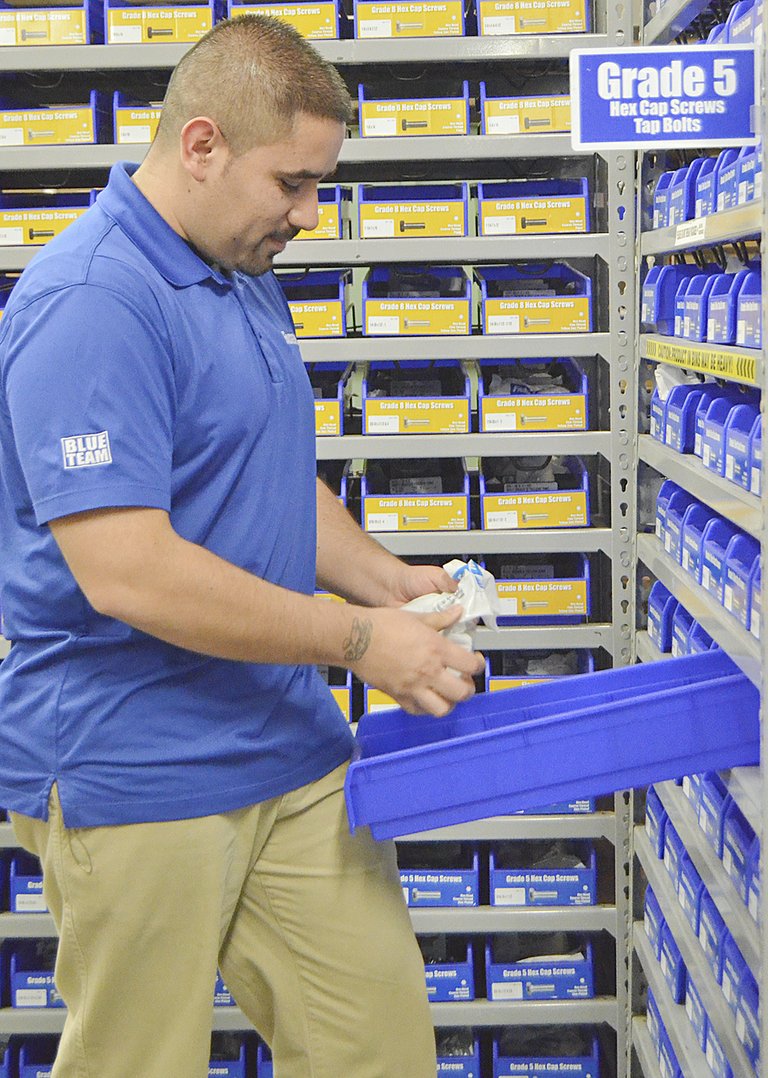 Thursday, March 20, 2014
/lk
WORKING STIFF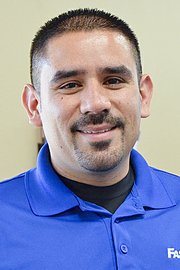 In the world of sales one must establish a relationship with his or her customers. That rapport helps a sales associate anticipate the needs of the customer.
It's those relationships that motivate Fastenal Sales Associate Jose Ramos.
He has worked for the Sunnyside Fastenal branch for approximately six years.
"I like being close to home, working all year and developing relationships with my customers," said Ramos.
"You get to know the customers," he said.
Ramos said the customers he deals with on a daily basis make his job enjoyable.
Fastenal has on-site and off-site sales. Ramos primarily works off-site, delivering products to his various customers, refilling vending machines and finding out how his office can better serve the customers.
He is part of a three-person team, having also developed a strong working relationship with the other employees at Fastenal.
"We like to joke with one another to pass time," Ramos said as he and co-worker David Garcia trade barbs.
When he is in the field, Ramos visits a variety of industrial and agricultural customers. He said it is important to know the operations and the industry so he can determine which tools and supplies will be useful to the customer.
"I introduce them to new products while ensuring they are properly stocked with supplies," said Ramos.
He also talks with the customers about changes in his industry, as well as the customer's industry.
"I have to anticipate the needs of customers from Granger to Prosser and Bickleton," said Ramos, stating a majority of his customers are in the agricultural industry.
He admits it can be challenging, being knowledgeable about all product lines carried by Fastenal.
"We carry so many products that I sometimes shy away from a line because I'm not confident about my knowledge of particular products," Ramos said.
The job is rewarding, he said. He enjoys getting out of the store, visiting with the customers and learning about what is important to them.
"It's the relationships that make the job enjoyable."