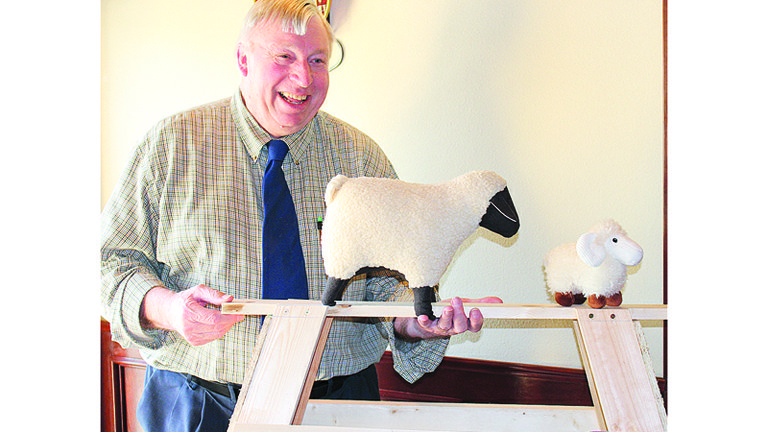 Thursday, March 20, 2014
/lk
Get ready to "Flock to the Fair." That is the message being promoted by the Yakima Valley Fair and Rodeo Foundation Board.
Meeting Wednesday night, the board announced its third annual art contest to promote the annual fair and rodeo's sheep theme.
"We are sponsoring a 'decorated sheep' contest, complete with prizes and bragging rights," said foundation board member Jake Van Pelt. The sheep will be used in advertising the fair and will be on display at the August fair and rodeo, annually held at Grandview's Country Park.
He said last year the contest featured decorated pigs and prior to that the board of directors selected decorated cows for its farm animal contest.
"We are encouraging artists of all ages to assemble their vision of a sheep, starting with a short wooden sawhorse base," Van Pelt explained.
"We will supply the sawhorse. The artist supplies the sheep," he said.
In addition, the foundation is sponsoring a creative writing contest that encourages fair and rodeo enthusiasts to share their own "sheep tale", said Gail Boose, the foundation's creative writing chairperson.
Boose said a single page sheep tale essay is due Aug. 1, and must be in keeping with the "Flock to the Fair" theme.
Both contests will offer cash prizes to the top three winners in the junior and senior divisions.

For more information about the art and writing contests contact Van Pelt at 840-3230 or 827-6269.
This year's Yakima Valley Fair and Rodeo will be held Aug. 6-9, at Grandview Country Park, Wallace Way, Grandview.