Monday, March 17, 2014
/lk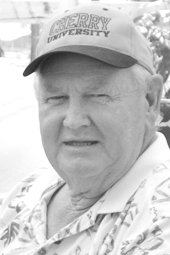 Jack Marion Cherry, 75 of Buford, Ga. died Monday, March 10, 2014.
Jack was born in Sunnyside to Gerald Cherry and Myrtle (Cullen).
Jack served his country as an U.S. Army aviator for 20 years. He completed his distinguished career in 1982.
Jack entered the service in 1962 and became an air defense missile radar technician. He then attended flight school and was commissioned as a warrant officer in the Army Aviation branch. He served as a combat helicopter pilot and as an instructor pilot.
His overseas assignments included two tours in Vietnam as well as tours in Antarctica and Germany. During Jack's second tour in Vietnam, he received a direct commission as a Second Lieutenant and rose to the rank of Major before retiring in 1982.
His Military decorations include: Armed Forces Expeditionary Medal for service in Antarctica, the Vietnam service medal with three Bronze Service Stars, the Republic of Vietnam Campaign Medal,
Republic of Vietnam Gallantry Cross and 27 air medals.
After retiring from the Army he owned and operated Columbus Automatic Door in Columbus, GA, and later retired to northeast Georgia in late 1999.
He was a member at Royal Lakes Golf Club and of Chestnut Mountain Presbyterian Church.
Jack loved the annual Cullen family reunion, the golf tournament and the annual cousins fishing trip to Fish Lake.
Friends and family remember Jack for his uplifting and positive outlook on life.
Jack's formal service will be held on Tuesday, March 18, 2014, in Georgia. An informal family service for Jack and potluck will be held Saturday, March 29, 2014, at 2 p.m. at Outlook Grange.