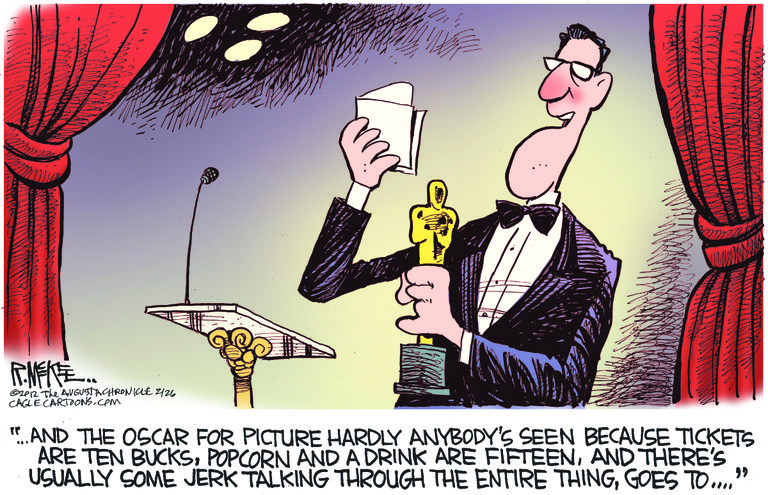 Friday, March 14, 2014
/lk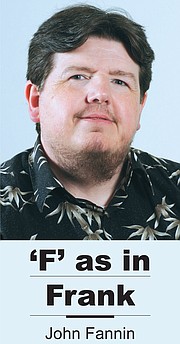 Last Saturday the Sunnyside Chamber of Commerce held its annual Spirit of Sunnyside awards banquet and a week prior to that we had the Academy Awards.
Which means it's time again for this columnist's fourth annual Effie awards (for F as in Frank). They're my best-of awards based on the spirit of celebrating those who serve – often behind the scenes – here in the Lower Valley.
With that said, the 2014 Effies go to…
Volunteer of the year: A dream that began nearly a decade ago took big steps toward fruition last year and for that Greg Schlieve of Grandview gets the 2014 Effie for volunteer of the year.
Long an advocate for the Jerry Taylor Veterans Plaza in Sunnyside, which has become a must-see spot in town, Schlieve's vision and volunteer efforts are paying off. The project got a big boost last November when Sen. Jim Honeyford appeared at a Veterans Day program at the plaza to announce a $65,000 state grant.
Schlieve has logged countless hours on behalf of the project. He tirelessly advocated for it long before many folks fully appreciated just how it would transform Sunnyside's Ninth Street "boulevard" into a destination.
Thanks Greg for believing in this project and for believing in Sunnyside!
Public official/employee of the year: There are many worthy of consideration, but this year the Effie goes to Rick Puente, head coach for the Sunnyside Lady Grizzly hoop program.
Puente did a nice job of letting the girls play their fast-paced game while providing a system and structure for the team to excel in earning the program's first State trophy in nearly 25 years.
I was impressed with Puente's commitment to his team. After last Thursday's loss to Bellevue, a Seattle-area reporter called into question Sunnyside's shot selection with repeated attempts beyond the 3-point line.
Puente replied it was that same style of play that had gotten the Lady Grizzlies to that point in the season. He defended the girls and their play…and they backed it up with a fourth-place trophy.
Business of the year: The 2014 Effie for the business of the year was a tough decision, but my choice is Darigold.
The company helped vouch for the Port of Sunnyside's application for grant funds to build an anaerobic digester.
If the port's industrial wastewater upgrade got funded and built, Darigold pledged publicly to expand its Sunnyside plant and hire on more workers.
That project is on its way to starting construction later this spring.
A few months ago, Darigold backed up its commitment by finalizing plans for a $5.2 million project to expand its milk bays.
Darigold's was one of many large building projects started in Sunnyside last year, but the company is to be commended for its commitment to this area both verbally and in action.
Pioneer of the year: Nick Steckler is only a few years out of high school, but his pioneering spirit has produced results and for that he gets the 2014 Effie for pioneer of the year.
In 2009 he successfully appealed for a soccer field to be built in Sunnyside at the corner of Homer and First streets, near the Law and Justice Center.
There have been some delays in getting that project through to fruition, but recently the city has made progress in naming the field an official city park. Appropriately, the city will name it after Christina Knoth as suggested by Steckler.
A 2010 SHS grad, Steckler proved you can pioneer an idea at any age. Kudos to him for doing just that with the soccer field and in staying connected with the project over the years.
That's all for this year's Effie awards. As with the previous three Effie columns, it was encouraging to look back and review the contributions of so many in the community.