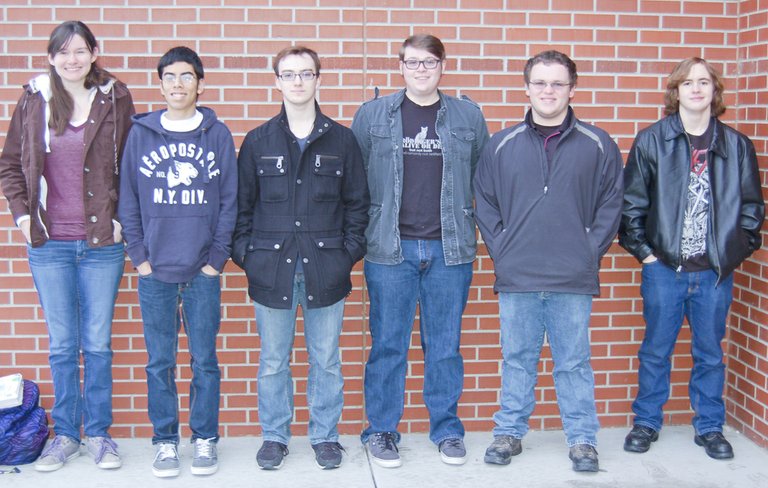 Tuesday, March 4, 2014
/lk
KENNEWICK – A team of very smart Grizzlies has qualified to compete at the 31st annual Washington State Knowledge Bowl Tournament on Saturday, March 22, at Arlington High School.
The Sunnyside High School team, made up of Kurtis Tramel, Ethan Partch, Cody Woodworth, Cody Parke, Katy Cone and Ricky Medina, advised by Coach Paula Greene, placed third at a combined regional event held for 3A schools in Kennewick last week.
Knowledge Bowl competitions involve high school teams of up to six members in a contest of the students' knowledge in a broad range of academic areas. A total of 18 teams from each size division in the state compete.
Each tournament begins with a written round during which team members work together to solve a list of 60 multiple-choice problems. Teams then engage in oral rounds against two other schools in answering a series of questions ranging from math and science to history and language arts.
Sunnyside earned 68 points (35 in written and 33 in orals) in the regional competition. Hanford placed first with 144 points and Kennewick was second with 83 points. Both Hanford and Kennewick have won the State competition in the past.