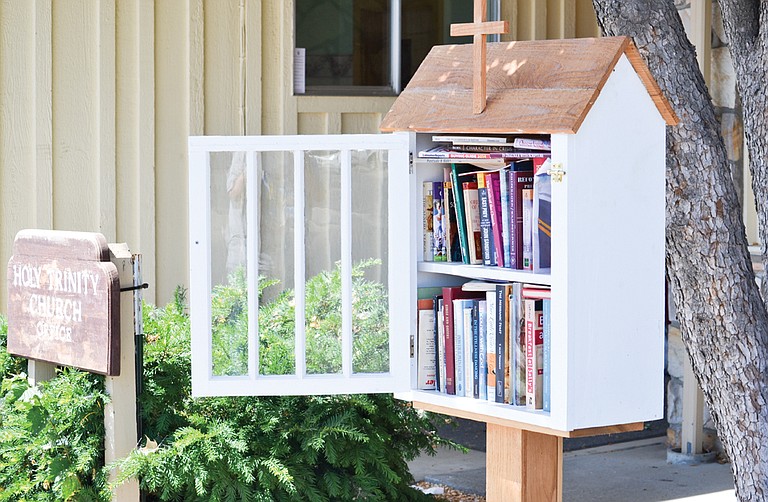 Friday, June 13, 2014
/lk
"A library has to grow and change with the times…it's not just books on a shelf," retired librarian Nan Ide says of the inspiration for a new book house, or outdoor library, erected by Holy Trinity Episcopal Church of Sunnyside.
Ide, a member of the church, said a volunteer put the book house up a couple of weeks ago. The idea, she explains, is for folks to pick up a book to read or drop off a book for others to enjoy.
And the books aren't necessarily religious.
There are self-help books, a few books about the Bible and even popular fiction with genres ranging from taut mysteries to the down-home Tom Sawyer.
"We don't select the material, we keep no statistics, people are welcome to take one or leave one," says Ide.
Another member of the church, Bernie Barker, said the church's priest, Father Peter Kalunian, saw similar outdoor book houses elsewhere and suggested the idea for the church here.
Ide says the project isn't quite finished, as a sign will be added underneath the book house in English and Spanish to explain the book house.
"It's a good exchange and it doesn't cost anyone anything," she said. "We're hoping that people will go by and open the door and keep learning."