RELIGIOUS REFLECTIONS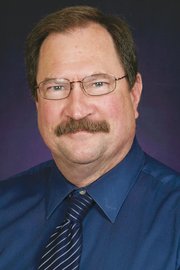 Paul writes, "Brothers and sisters, we do not want you to be uninformed about those who sleep in death, so that you do not grieve like the rest of mankind, who have no hope. For we believe that Jesus died and rose again, and so we believe that God will bring with Jesus those who have fallen asleep in him. [I Thessalonians 4:13-14, NIV © Biblica].
When I read Paul I sometimes get the impression that he's one of us, just a regular person with normal, everyday struggles trying to live out his faith.
Then there are other times when it seems Paul is a Super Christian, complete with cape and the word FAITH written in bold letters across his superhero costume. It is words like those above that lead me to see Paul with these two distinct lenses.
On one hand he seems to say, "Hey, I know you're grieving. So am I. It hurts to lose friends. It really hurts when the Romans come in and start taking people and we know we will never see them again in this life. It's a good thing Jesus promised us something more than this!"
Then there's that other set of lenses, which seem to suggest a Paul who is saying, "You bunch of babies! Why are you crying? When you see your family hauled away to be tortured and killed you should rejoice, like Jesus said. The only thing better is for you to be the one hauled away and tortured for your faith. I can't wait, personally. But grief? Who has time for grief? Grief is for the weak of faith!"
Pastors are often called a "jack of all trades," good at lots of things and great at none. Since moving to the ministry of Hospice I've had to become great at understanding grief and bereavement. It's what we expect a Hospice to be good at, providing the community with resources to help through the grief journey.
I can tell you from my experience that Christians grieve and that it is normal and healthy for Christians to grieve. In other words, I've decided that Paul isn't a Super Christian.
When he wrote these words I think he was first writing to remind himself that his deep grief from losing so many companions was a grief God understands, having given His own Son over to death. We remember that Jesus grieved when Lazarus died (John 11), in spite of the fact that Jesus then raised Lazarus back to the living. Should we then outdo Jesus by being strong when we should be grieving?
It isn't easy for me to show certain emotions publicly but I've learned that grief doesn't always respect this. In March my seemingly healthy mother died after an unexpected hemorrhagic stroke. My two siblings and I rushed to Boise in time to be with her as she breathed her last.
My dad was the one we expected to go first, and when he lost his wife of 64 years he also lost his will to go on. He gave it the ol' college try, moving to an assisted living center in Coeur d'Alene to be near my sister, who is a nurse. We hoped he'd eat a little better, maybe get more socialization than he had in a while, get to know the nine great-grandchildren in the area. It didn't happen. His death came 17 days after my mother's.

I grew up on stories of trains; my dad's dad was a Union Pacific engineer. When trains went from coal to diesel he retired and his train was put in a park in Nampa, Idaho. Trains have great mass. Add movement to that and they have what physicists call inertia.
I could study all about trains, imagine standing on a track and getting hit by a train and know everything there was to know intellectually about that event.
That's what all my training and expertise in grief is like…imagining getting hit by a train. The train hit in March and I now know intimately what it feels like and the imagining was a mere shadow of the reality.
I am an orphan now! I am now part of the oldest generation in my family! I no longer have the ability to ask mom and dad things I wished I had asked. And sometimes the locomotive reality of all of this hits when I am in the frozen aisle at Safeway, or singing a hymn in church.

I have hope. I do not grieve as those who have no hope.
Okay, I mostly do. The journey of grief looks pretty much the same for most people.
However, faith is a resource that we can take on that journey, like water in a canteen. We will still go through a range of emotions, still second-guess ourselves, still experience confusion, still have to go through details of arranging things like funerals, burials, the disposition of personal property and the sale of the only place we've ever called home. Stuff like that.
But we can slake our thirst. We can read Scripture, say a prayer, sing or speak aloud a mournful Psalm, and it reminds us that the journey has a surprise at the end. It helps us approach our own mortality with a sense of humility and gratitude.
Don't get me wrong, I'm far from the grateful, humble part of my own journey. I'm still at the disappointed, angry, frustrated, fatigued part. Today.
But there's tomorrow…
‑ Rev. Ron Jetter is executive director of Heartlinks Hospice.