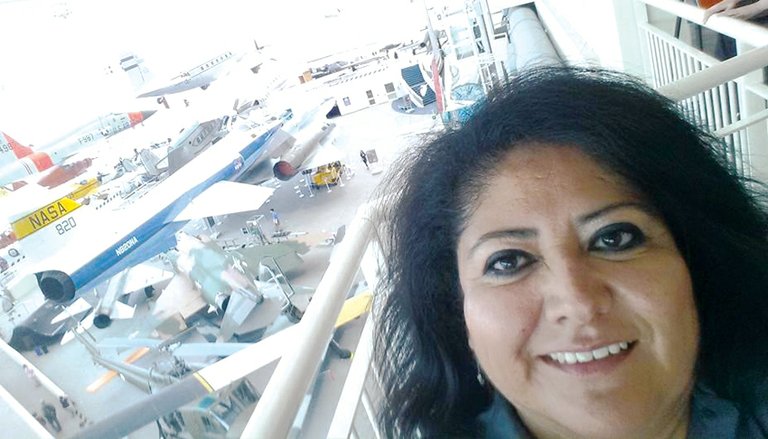 Tuesday, July 8, 2014
/lk
Sunnyside High School science teacher Teri Alvarez Ziegler just returned from a "Mission to Mars", as a part of the Seattle Museum of Flight's Washington Aerospace Scholars program.  
"This is a professional development experience for me, but also a networking opportunity," said the popular SHS science teacher.
"I was at the Museum of Flight, where Sunnyside native Dr. Bonnie Dunbar was a past director, during the week of June 22-27," she said. 
This was her second time participating in the Museum of Flight's Washington Aerospace Scholars program.
Ziegler said she and fellow Washington high school science teachers who were chosen for the program were able to participate in a variety of challenges, presentations and tours during the weeklong science camp.
"We attended a variety of presentations and programs regarding rocket launching and robotics," she explained.
Ziegler said the speakers represented experts from Boeing, the University of Washington, NASA and Aerojet/Rocketdyne. 
Ziegler said because of her previous experience with the Washington Aerospace Scholars program, she was able to take local state science fair students with her to participate in the mission control/return to the moon experience.
Her future plans are to share the experience with her SHS science students.
"I hope to do a presentation in my classroom this fall to encourage SHS juniors to apply for acceptance into the program," she said.
Alvarez Ziegler describes the Washington Aerospace Scholars program as intense.
"It includes an online curriculum plus a six-day summer residency. 
"There are application requirements, and the summer experience is completely paid for," she explained. 
"There is little representation from our side of the state. I believe it would be so beneficial to our students who are interested in robotics, STEM, engineering, aviation, space travel and science," she said.
She also encourages other Lower Valley teachers to apply and earn 60 free clock hours as a part of the program.
More like this story