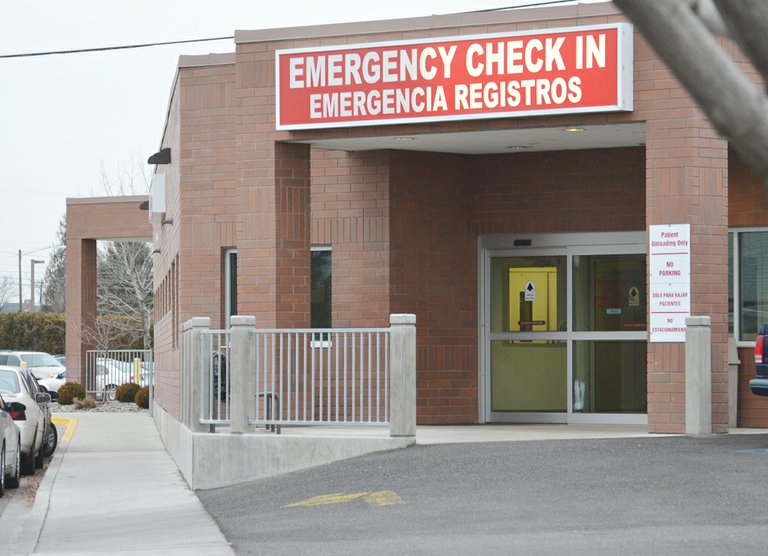 Wednesday, January 22, 2014
/lk
It came down to remedying a struggling business model, says Yakima Valley Farm Workers Clinic CEO Carlos Olivares of the move to refer patients to Sunnyside Community Hospital instead of PMH Medical Center in Prosser.
The switch was effective last Wednesday, Jan. 15, and came about due to three factors, says Olivares.
One issue, he contended, is that physicians affiliated with the farm workers clinic were having to be on call every third night and sometimes every other night for emergency room coverage at the Prosser hospital.
"It made it very difficult to recruit and retain physicians," says Olivares. "Now (with Sunnyside) we have an opportunity to extend the call schedule with a variety of local providers and create a much stronger lifestyle for our providers."
Julie Petersen, PMH Med-ical Center CEO, counters that the claim is confusing.
In a letter to PMH staff last week, she said the hospital has not relied on farmworker clinic physicians to staff the emergency department "for many, many years."
Petersen added, "We provide outstanding care in our emergency department and that is not about to change."
She says that's because the Prosser hospital has its own physicians on staff for 24/7 emergency care.
Olivares said another catalyst for changing hospitals was PMH Medical Center's partnership with Kadlec that brought another family medical practice to Prosser.
"That created a difficult position for us," said Olivares. "Prosser is already a small community and building that aggressive, competitive environment was not a good long-term business model for us to maintain."
The third, and Olivares says most persuasive, case for changing hospitals is that most of the patients at the farm worker's Grandview clinic seek hospital care in Sunnyside.
"We have a significant number of patients that live in the Sunnyside area," he said, estimating the farm workers clinic has about 6,000 patients who call the Sunnyside area home.
With that said, Olivares says the farm workers agency will continue to maintain its clinic in Prosser, but its physicians will not see patients in the hospital there. That includes obstetric care, as they now will tend to patients at the Sunnyside hospital.
Petersen says PMH has been preparing for the farm worker clinic transition for months.
In addition to the Prosser hospital's emergency department, she said inpatient care in the hospital will continue to be top-notch.
"This new PMH/Kadlec model has provided great benefit," she said in the staff memo. "We have the highest quality providers right here in our community and they practice with the depth and support of the Kadlec Hospitalist program. The transition of Yakima Valley Farm Workers to Sunnyside Community Hospital will have no impact on our adult inpatient services."
As for obstetric and newborn care, Petersen says the number of babies delivered at PMH has actually decreased by more than 15 percent over the last two years, from 344 in 2011 to 290 last year.
She says PMH already has a transition plan in place with the Yakima Valley Farm Workers Clinic moving on, as the Prosser hospital partnered with a Kadlec OB/GYN practice that opened in Prosser last September. Petersen says that clinic has three OB/GYNs, including Dr. Marc Meininger, who recently joined Kadlec after years of serving patients in Sunnyside.
At Sunnyside Community Hospital, CEO John Gallagher says the local hospital is eager to serve Yakima Valley Farm Workers Clinic patients.
"We are pleased that the providers from Yakima Valley Farm Workers Clinic are joining our current team of outstanding physicians, advanced practice providers and staff at our hospital and surrounding clinics," says Gallagher.
He notes the response from farm worker clinic providers has been positive, especially in terms of the MRI, kidney disease management and therapy services the Sunnyside hospital also offers.
As for impact to current Sunnyside hospital and clinic patients, Gallagher says it should be a win-win. He says physicians from the farm workers clinic will "…complement efforts that our existing providers are making to expand comprehensive quality care throughout the region."