Friday, January 17, 2014
/lk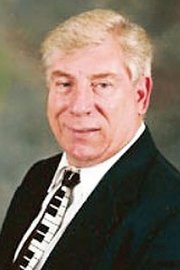 MABTON - Returning artist Leroy Blankenship of Grandview will be the featured performer at this coming Sunday's Gospel Jamboree in Mabton.
Blankenship is an accomplished recording and songwriting musician, winning awards and currently touring.
He has performed at the Grand Ol' Opry and all over the world. His song "He Only Needs it for the Weekend" won an American Music Academy Award.
Everyone is invited to come hear Blankenship's ministry and love of the Lord through music at the next Gospel Jamboree, which will take place on Sunday at 2 p.m. at the Grace Brethren Church in Mabton.
The Gospel Jamboree takes place every third Sunday and is free of charge (free will offering at the door).
Any interested musician(s) are welcome to share their music at the open microphone.
For more information call 509-830-4578.