Friday, January 10, 2014
/lk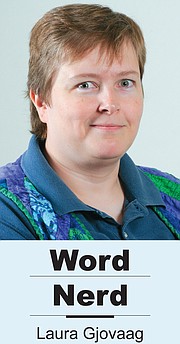 It can be tempting on a cold day to start up your car, then run into the house to stay comfortable while the car warms up.
It's also illegal.
In the state of Washington, RCW 46.61.600 explicitly states the engine must be off and the key out of the ignition before a motor vehicle can be left unattended. The law is to prevent cars from being stolen or from driving off by themselves.
There have been quite a few cases in recent weeks of cars being stolen while left running and unattended. During the coldest days of the year, it's a scourge in this area.
People who thoughtfully warm up their vehicles for thieves suffer the difficulties of having to find a different mode of transportation and also manage to annoy police. It seems a bit much to ask officers to help people who were breaking the law by leaving their car unattended.
There are a couple of solutions to the problem. The most obvious is to just stay with your car while it's warming up. It may be cold, but how much worse will it go for you if the car is stolen?
The next is getting a remote starter. A properly installed starter will heat up the engine and the interior of the car while preventing theft. Most remote starters prevent a car from moving and keep the vehicle secure at the same time.
Remote start systems can cost a couple of hundred dollars or more. This is cheap, if the alternative is losing your car to theft or getting a ticket for leaving it unattended.
A garage is also a nice thing to have for a car. It prevents icy build-up on the windows, making it easier and safer to get going in the morning.
Whatever the solution, the problem is clear. Don't leave your vehicle unattended while warming up. You can lose your car to thieves or be fined by police. Either way, you aren't going to like it.