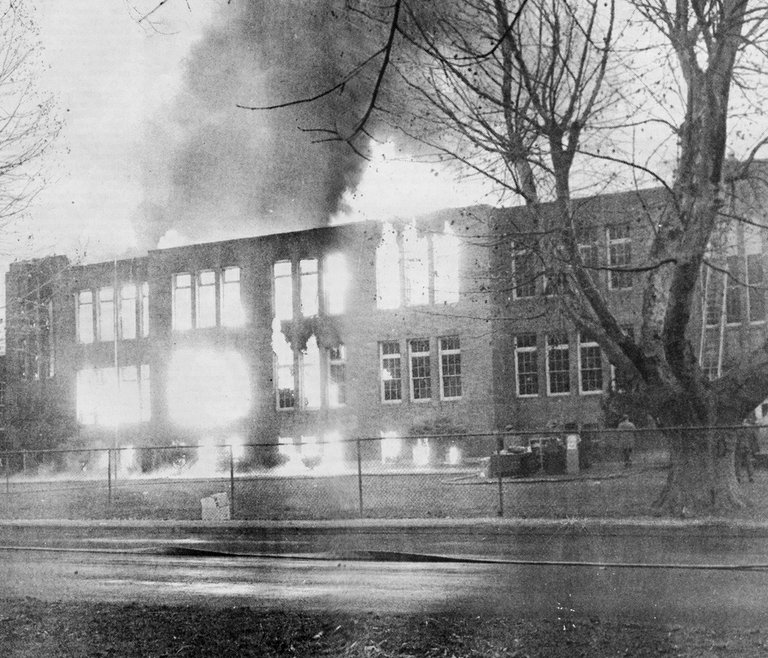 Friday, February 14, 2014
/lk
110 YEARS AGO…(1904)
In an effort to gain recognition as the Rose City of Washington, Sunnyside residents Mrs. Green and Mrs. Lee A. Johnson provided citizens of the community with instruction on the various rose varieties and growing techniques.
100 YEARS AGO…(1914)
Katherine Ridgeway provided the musical entertainment at a special performance at Sunnyside's Methodist Church.
90 YEARS AGO…(1924)
Campfire Girls of the Yakima Valley was organized. Sunnyside's Albert Amundson was named to its board of directors and Mrs. J.C. Jackson was named the local guardian.
The first spring flowers, English violets, appeared in the garden of Mercia Wells of Sunnyside.
80 YEARS AGO…(1934)
Sunnyside Attorney W.B. Bridgman traveled to Washington, D.C. to discuss irrigation and drainage matters with U.S. lawmakers.
70 YEARS AGO…(1944)
The Daughters of the Revolution selected Sunnyside High School student Helen Duncan to attend a conference in Washington, D.C.
Flight Officer Milton Ramsey of the Euclid District near Mabton was listed as missing in action when he did not return from a flight over Belgium.
60 YEARS AGO…(1954)
Mrs. R. Milroy was elected president of the Lady Jaycees in Sunnyside.
Christ the King Catholic Church was organized in Grandview as the districts of Grandview, Mabton, Belma and Bickleton separated from St. Joseph's Catholic Church in Sunnyside.
50 YEARS AGO…(1964)
Harold Baughman, a World War II veteran, was promoted from managing PP&L's Dunsmuir, Calif. office to serve as the Sunnyside district manager.
40 YEARS AGO…(1974)
The Sunnyside High School boys basketball team defeated Grandview 85-50, led by Larry Den Boer's team-high 18 points. Rod Underwood of the Greyhounds scored a game-high 21 points.
30 YEARS AGO…(1984)
Sunnyside High School's Gilbert Perez (115 lbs.) and Chip McLean (178 lbs.) won District titles and top seeds to the Regional wrestling tournament. The Grizzlies were the eventual winners at the Regional tourney.
Mabton High School student Marisela Mireles was nominated to the Washington Scholars Program.
20 YEARS AGO…(1994)
Sunnyside High School grapplers Angel Melendrez and Pedro Campos earned No. 1 seeds to the District wrestling tournament. They were among 22 Grizzlies to qualify for the postseason.
10 YEARS AGO…(2004)
Sgt. First Class Michael Davison of the Army National Guard, a graduate of Sunnyside High School, launched Operation Call Home, providing satellite phones to soldiers serving in Operation Iraqi Freedom.