Monday, February 10, 2014
/lk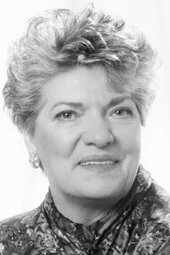 On Wednesday, Feb. 5, 2014, Shirley J. Kirkham, 78, of Sunnyside, our beloved wife, mother, sister, aunt, grandmother and great-grandmother was called to be with her beloved Lord and Savior Jesus Christ.
Shirley was born Nov. 27, 1935 in Malta, Mont., the daughter of Arthur and Juliet (Stearns) Schlieve. She was one of seven siblings, Arthur "Sonny," Frances, Robert, Ruby, Lorraine and Gary.
Shirley was always ready to tell you a warm and funny story about her early years with her family while growing up in Malta. Shirley was proud of her parents, brothers and sisters.
On Nov. 4, 1961 in Coeur d'Alene, Idaho, Shirley married Franklin Allen Kirkham. They settled in Sunnyside and raised their family of four, Bruce, Richard, Sharon and Terri on their family farm.
For many years, Shirley was an active member of the Sunnyside Presbyterian Church, enjoying the many ongoing annual events, activities and the special friendships. She faithfully read her Bible, she especially liked reading the books in the Old Testament and stories of the biblical heroes; Moses, Abraham, Ruth and Esther.
Shirley enjoyed camping, picnics, traveling, sports, politics, landscaping, history, reading, movies and quiet walks. However, her favorite pastime was spending precious moments with all of her family.
Shirley also became a painter, painting especially beautiful picture of flowers and flower arrangements for her family. Her pictures and flower arrangements were exhibited at the Central Washington State Fair, where she received ribbon for her entries.
She studied for and received her real estate license in 1983, and was an active real estate agent for several years.
Shirley is survived by her husband, Franklin; her children, Bruce (Sylvia) Kirkham of Terrace Heights, Sharon (Mark) Kirkham of Billings, Mont., and Terri Kirkham of Sunnyside; by nine very special grandchildren, Clayton, Contessa, Ty, Lance, Lucas, twins Emily and Erica, Uriah and Melissa Faye; eight cherished great-grandchildren, Gage, Zander, Riley, Samantha, Emma, Michael, Adelita and Thomas; her siblings, Frances Larsen, Robert Schlieve, Lorraine Watson and Gary Schlieve; and many loved and cherished nieces and nephews and their families, who were all very special to her.
Shirley was preceded in death by her parents, Arthur and Juliet; her sons, William Edward Warfield and Richard Allan Kirkham; her brother, Arthur "Sonny" Schlieve; and sister, Ruby Kroll.
We will always remember her ever present glowing smile and her instantaneous mischievous behavior right after that twinkle shining in her eye and most of all her natural loving curiosity about each of us. We will dearly miss her faith, courage, kindness and love that she so graciously and warmly gave to everyone.
Viewing and visitation will be held Wednesday, Feb. 12, 2014, from 2 to 8 p.m. at Smith Funeral Home in Sunnyside. A funeral service will be held Thursday, Feb. 13, 2014, at 10 a.m. at Sunnyside Presbyterian Church in Sunnyside, with burial to follow at Lower Valley Memorial Gardens in Sunnyside.
If you wish to honor Shirley's memory, please send memorials to the Yakima Union Gospel Mission.
Those wishing to sign Shirley's on-line memorial book may do so at www.funeralhomesmith.com.
Smith Funeral Home Ltd. and Crematory in Sunnyside is in charge of arrangements.
More like this story