Monday, February 10, 2014
/lk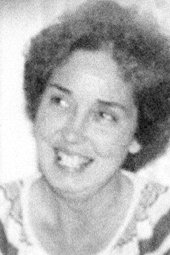 Bonnie Awbrey, 80, of Sunnyside passed away on Tuesday, Feb. 4, 2014 at Prestige Nursing Facility in Sunnyside.
Mom was born Aug. 19, 1933 in Emporia, Kansas. Her growing up was difficult after losing her father when she was a very little girl. Her family came to Washington state by railroad and settled in Yakima. There she met her future husband of 53 years, Charles H. Awbrey. Mom and dad had three daughters and six beautiful grandchildren, and four beautiful great-grandchildren. Dad passed away in November of 2005. She missed him very much and tried to live without him and did so for nine years, but it was hard for her.
Mom was a stay-at-home mom. She was a wonderful gardener and throughout her life she planted hundreds and hundreds of trees and roses.
She was very tenderhearted toward all animals and children. Mom saved many stray dogs and cats and they loved her for it.
Mom loved to travel and did quite a bit with Wanda, her oldest daughter and family. She loved Hawaii having been there twice and said many times that she could live there "just fine." She travelled to Florida and visited Disneyworld and Sea World and was awed by the wonder of it all. She loved T.V. and wouldn't miss Price Is Right for anything. Her mind was like a "steel trap" and never forgot much of anything. She could recall news and trivia with ease and we thought she should have been on Jeopardy as she was very good with this. Mom was very knowledgeable and always wished she could have had more education.
Mom loved being outdoors more than staying inside. She was always out in her garden and loved tending to it and planting things. Mom was a "saver" and hardly ever threw something out, always saying, "You never know when you might just need that." Being a child of the Depression, this was pretty common. Another love of mom's was fishing and she was good at that, too. When everyone else would get "skunked," mom would always catch a fish or two. She always brought her favorite easy, quick salad for the holidays, which was Pistachio Pudding salad. She could fry chicken like no one else could and loved sweets of all kinds, especially rolls with frosting.
After dad's passing, mom tried to stay on their farm in Moxee, but this was just too much for her. She moved to Sunnyside and lived in her home on South 14th Street. She loved Sunnyside and the people. She fell and broke her hip which necessitated moving to Sun Terrace Assisted Living. She loved to play bingo and won many, many times. She made many friends and enjoyed living at Sun Terrace. Mom's health declined and she was moved to Prestige Nursing Facility in Sunnyside, where she lived the rest of her life. She loved our hospital and the staff.

She is survived by her daughters, Wanda (Dean) Stokes of Sunnyside, Nancy (Ken) Watson of Camas and Mary (Lynn) Taylor of Moxee; her grandchildren, David (Miranda) Stokes of Sunnyside, Stephannie (Jon) Hughes of Kennewick, Kadie (Chris) Frazier of Italy, Emily Watson of Camas, Joshua (Sarah) Taylor of Kennewick, and Vince Taylor of Moxee; and by her great- grandchildren, Easton Stokes, Eli and Evelyn Hughes, Peyton Taylor, and by another great-granddaughter entering our world in April.
Mom was preceded in death by her mother and father; her husband, Chuck; and several other relatives.
Mom is now with our Lord and Savior Jesus Christ and not in any more pain. She went through so much the last few months of her life. It was very difficult and trying for her. We will miss you very much mom, you deserve a beautiful rest in Heaven without any worry and stress. Tell dad "hello" for us. We love you.
We would like to thank Sun Terrace for their care and kindness while mom was there. We would also like to thank Dr. Cayalan and his staff for helping with mom.
At Sunnyside Hospital, we would like to thank the wonderful people who work in the ICU unit, especially Connie for her beautiful words and help with mom in the last days of her life. Your words were very comforting for her and she appreciated all of you very much.
A memorial service honoring the lives of both Bonnie and Charles (Chuck) Awbrey will be held Friday, Feb. 14, 2014, at 1 p.m. at Smith Funeral Home Chapel in Sunnyside, followed by a memorial graveside service at Lower Valley Memorial Gardens in Sunnyside.
Smith Funeral Homes Ltd. and Crematory in Sunnyside is in charge of arrangements.
More like this story