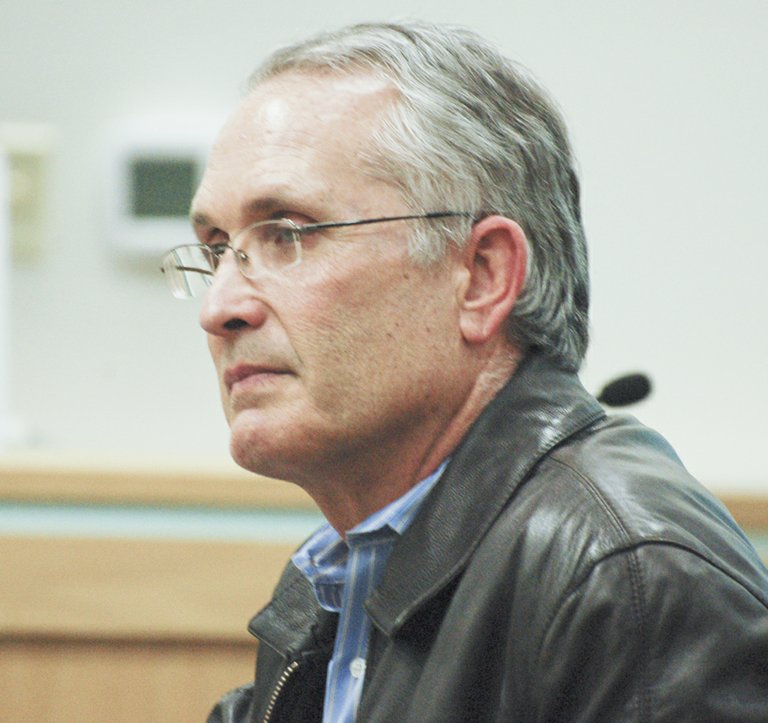 Tuesday, February 4, 2014
/lk
The Sunnyside City Council last night discussed the possibility of providing Sunnyside United with funding for prevention and intervention programs. City Manager Don Day informed the council the city's finances are in good enough shape to support the funding.
"Quite frankly I believe that we can put some money on the table," said Day. "I believe that we should put some money on the table.
"This is a community issue. It is important to do what we can to keep children out of gangs and in those cases, where we have an opportunity, to get them out of gangs as well."
Day told the council that after closing out last year's budget, the city has more funds available than it anticipated. The amount that Sunnyside United is asking for, about $39,000, is something that the city can afford, according to Day.
The council then heard a presentation by Sunnyside United Coalition Coordinator Cathy Kelley, supported by Sunnyside Schools Superintendent Dr. Rick Cole and Yakima County Commissioner Kevin Bouchey.
Kelley explained what programs the city's money would be going to support and how much impact the program has already had. She also noted that every $1,000 invested in intervention programs returns between $1,500 and $3,500 in social benefits, not including money saved from keeping youth out of the legal system and out of jail.
"It's important to continue this," Bouchey told the council. "We are seeing a difference."
Bouchey noted the county is getting fewer referrals from Toppenish and Sunnyside, the two towns with anti-gang programs. He also said that other towns in the county are looking at Sunnyside and Toppenish as examples of how to deal with their own gang problems.
Councilman Jason Raines questioned giving funding to Sunnyside United. He referred to the group Sunnyside's Promise, without naming the organization, as an example, saying the city initially gave the organization small amounts of money, then eventually was asked for more than $200,000 to support it. He said that any money the city gives to Sunnyside United must have results than can be documented.
Councilman Spencer Martin asked Bouchey to clarify that the county had seen a drop in referrals. Bouchey confirmed that statement, then Cole spoke up to note that gang referrals in the schools have also dropped. Bouchey noted that data is necessary for the process.
"We need the data to get funding, private or public," he said.
Raines then asked why the city is being asked to supply money when the schools have the most impact on children's lives. He said the schools already spend nearly $10,000 on each student.
"School is not 24 hours," said Cole. "We don't have them all the time. We can't do it all by ourselves in a school day."
Cole pointed out that children spend more time out of school than in school. He said that without community-wide support, the efforts of the schools can only go so far.
Martin pointed out the contribution from the school district to prevention programs was listed by Kelley as $100,000, but the actual dollar amount is much higher, he said. Martin said if the time teachers spent teaching the anti-gang curriculum was factored in, the number would more than double.
Mayor Jim Restucci also pointed out that Kelley's salary is also supported by the school district.
Bouchey spoke up again to argue the value of prevention and intervention programs.
"It may cost $10,000 a year to educate a child, but it takes $30,000 a year to incarcerate a child and it goes up from there," said Bouchey.
Cole said that students who have gone through the district's Bridges anti-gang program have gone on to graduate from high school.
Day also said the gang problem is one the city must face.
"It is our problem," he said. "For us to suggest it is not the city's problem is very short-sighted.
"We have an opportunity, I support this program."
The council decided to formally address the issue at its Monday, Feb. 24, meeting.