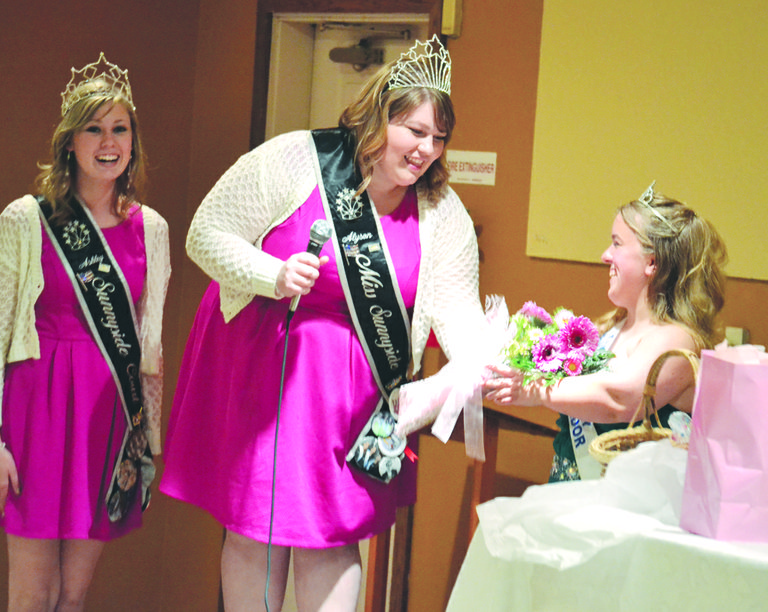 Friday, April 25, 2014
/lk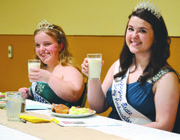 PROSSER – Grateful for opportunities afforded her during a year-long reign as Yakima Valley Dairy Ambassador, Katie Hutchins thanked her family and supporters during a banquet last night.
In farewell remarks at the Barn Restaurant in Prosser, Hutchins said the past year has been exciting. She said the highlight was dairy day at the state legislative session when lawmakers applauded as she and other dairy ambassadors arrived. "It sent chills up my spine," she smiled.
That experience was also a favorite shared by Erin Peek, Washington State Dairy Ambassador, during her remarks at the banquet.
Speaking of the state ambassador's post, Hutchins may be closing out her year as Yakima Valley Dairy Ambassador but she will represent the region this summer during the state dairy ambassador competition.
"It's an amazing opportunity," said Hutchins, who will attend WSU this fall.
Also last night, the Yakima Valley Dairy Women announced that Kevin DeJong and Kristen Wedam are each recipients of $500 scholarships the group is awarding this year.