Friday, April 25, 2014
/lk
GUEST EDITORIAL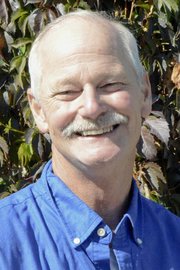 The Sunnyside City Council will soon make a decision on whether to permit retail sales of marijuana in Sunnyside.
This decision will have far-reaching impacts on our community. Perhaps, before that decision is made, we as a community and the city council should consider five simple questions regarding marijuana sales in Sunnyside.
Is it legal?
The simple answer is no. Under federal law marijuana is a controlled substance and a dangerous drug.
Council members take an oath to obey the U.S. Constitution, which includes following laws passed by congress in a constitutional process.
The Controlled Substances Act, in which marijuana is listed, was upheld as constitutional by the U.S. Supreme Court in 2005 (Gonzales v. Raich). Voting to allow marijuana sales in Sunnyside would violate the oath of office…possibly making elected council members subject to recall.
Is it moral?
As parents and authority figures, we all know how important what we do and say is in impacting the lives of our children. What does it say to our kids when the government endorses the sale, distribution and consumption of marijuana?
It is one thing to decriminalize marijuana and quite another to endorse the sale and to profit from it.
Is it ethical?
The city council just voted to give Sunnyside United $30,000, not provided for in the planning of the budget, for gang and drug intervention programs. Cannabis abuse is up dramatically in our schools since I-502 passed.
In the past year, almost 200 kids were referred for marijuana treatment services in Sunnyside alone. This is the equivalent to 10 percent of high school students in the district.
Church and community organizational leaders point out a retail store will increase availability of the drug for young people in the city.
What kind of schizophrenic mental processing does it take to deplete inadequate city reserves by funding expenditures for drug intervention services at one meeting, and then five meetings later, consider licensing illicit drug sales?
Is it the right thing to do?
The list of negative impacts government-sanctioned sales of marijuana will have on our community is long. I have yet to hear of the positive effects this will have on Sunnyside.
Will it help our image to be one of the only retail marijuana cities in Yakima or Benton counties? Will it make us safer? Will it help our citizens be more productive contributors to our community?
Will it work?
As it stands right now, Sunnyside may wind up being the only marijuana retail city in Yakima or Benton counties. Can you imagine what kind of folks are going to be descending on our city from a 50-mile radius? There is a reason that the interim police chief and our city manager are so vocally and adamantly opposed to this very bad idea.
The problem is that there is a block of four council members determined to ram this down the throat of the community. Council members Hancock, Guerrero, Martin and Restucci do not seem to care that 63 percent of Sunnyside voted against retail marijuana sales. Mr. Martin campaigned on being "the voice you deserve." There is no clearer voice than a 63 percent no vote.
It is up to us.
Retail sales of marijuana in Sunnyside is a very bad idea. Once allowed, it will be nearly impossible to go back.
Go to the city's website and get the phone numbers of council members Hancock, Guerrero, Martin and Restucci. Call them, attend the April 28 public hearing, and be heard.
Don Vlieger is a former three-term Sunnyside City Councilman.