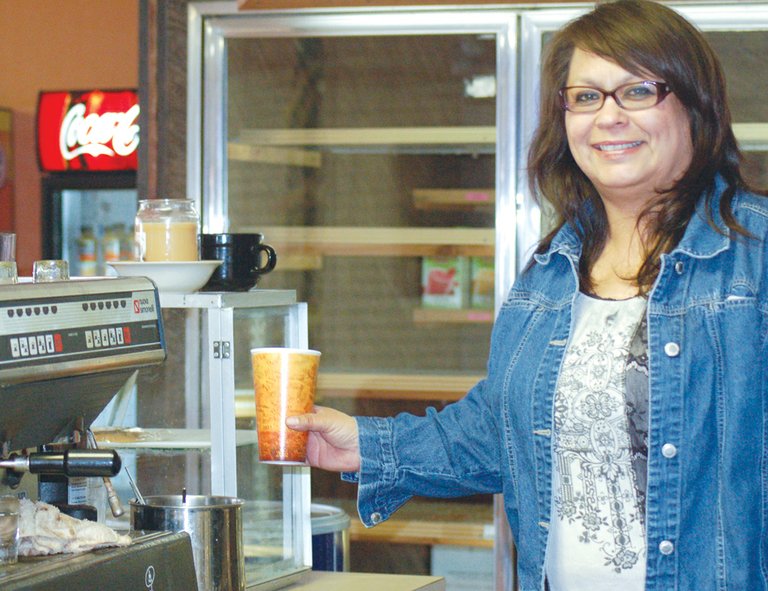 Tuesday, April 22, 2014
/lk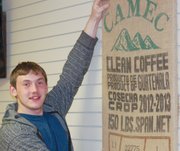 Promoting itself as a place for breakfast or a venue for a business meeting, Divas Coffee of Sunnyside is hoping to generate more interest in the small coffee shop, located at 1314 Yakima Valley Highway.

Claiming to have the best coffee in town, owner Imelda Mancinas also is advertising the coffee house as place where people can meet for breakfast, lunch or mid-afternoon coffee break. Snacks, doughnuts and pastries are also available in addition to 15 popular drinks. "We will even make deliveries from 9 a.m. until noon," she said.
Soon, Mancinas hopes to have soft ice cream for sale, as well.
Currently, Divas Coffee has two large televisions and free Wi-Fi for customers' enjoyment. A large couch and several easy chairs encourage customers to stop, relax and rest over a beverage of choice.
Divas Coffee first opened last October and Mancinas is hoping warmer weather will encourage more potential customers to check out her business.

"It's been slow but we are hoping to add more food to our menu to pick-up more clients," she said.
"We are currently waiting on the installation of a stove hood in order to do more cooking on site," she added.
In the coming weeks, she hopes to add more exterior appeal to the burnt orange- colored building with new signage and the hanging of flower baskets to brighten the parking area.
The shop is open from 6 a.m. to 6 p.m. Phone-in orders can be made to 509-515-0383.