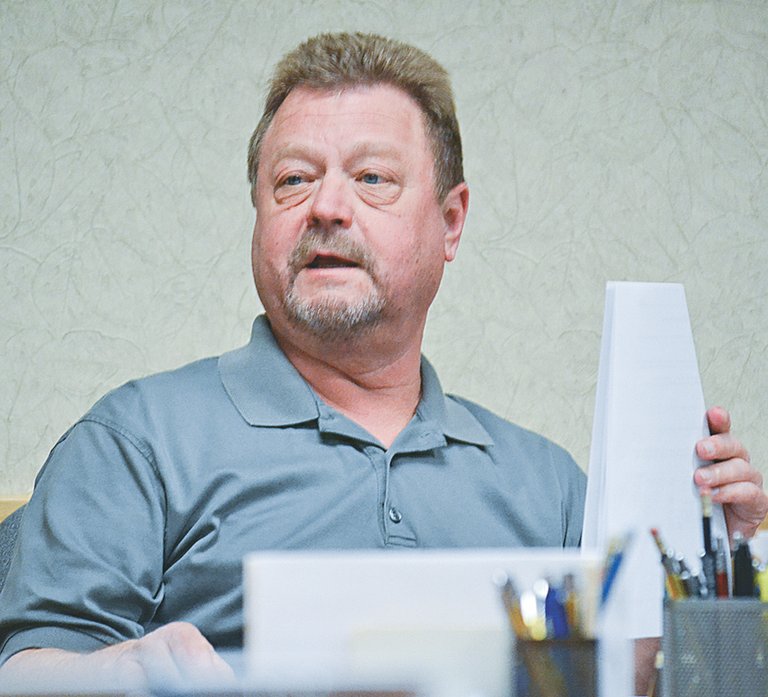 Tuesday, April 22, 2014
/lk
Despite some hesitation, Port of Sunnyside commissioners approved an additional cost of $129,926 for engineering services related to the anaerobic digester.
The action was made last night, Monday, but commissioners Jeff Matson and Jim Grubenhoff initially balked because part of the extra charges were due to work that had to be sub-contracted out twice by Pasco-based HDR.
Jay Hester is the port's executive director, and he noted the initial geotech sub-contractor hired by HDR was one the port specifically asked not to be used.
When the resulting geotech report was insufficient for the project's needs, HDR then had to hire a second sub-contractor for the work.
Even so, Hester says the work has now been done and asked commissioners to approve the additional costs to keep the project on schedule. Hester added that in the future he will ask HDR to provide real-time cost reports rather than the two-month delay the port has experienced with the firm.
Matson suggested that perhaps some of HDR's management fees could be re-negotiated. Grubenhoff added, "They hired a subcontractor we didn't want, should we pay them for their oversight?"
Commissioner Arnold Martin reminded his colleagues that large projects typically have change orders totaling about 10 percent of the overall cost. "If you get that down to five percent you're doing quite well," he added.
Martin said it's important to keep the project moving forward.
"I think we're pretty much stuck paying it," he said. "Now is not the time to get into a discussion match with them (the contractor)."
The digester, which will expand the port's capacity to process industrial wastewater, has a price tag of $6.9 million.