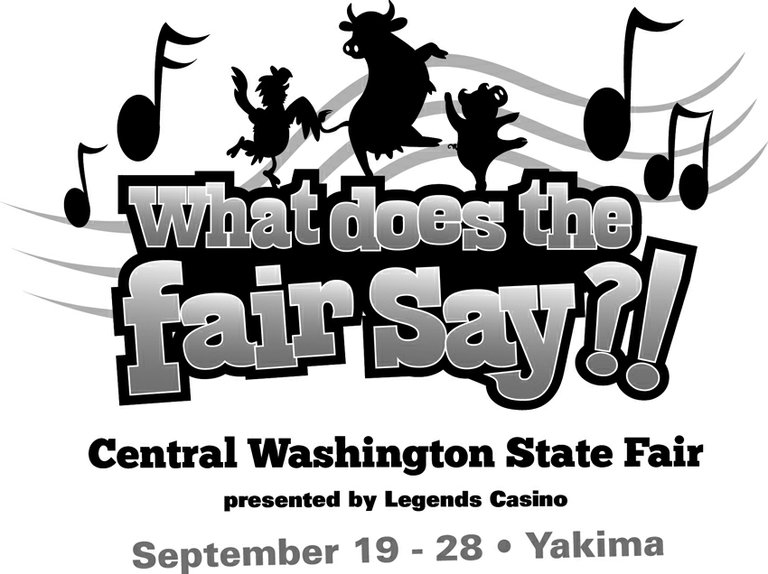 Friday, April 18, 2014
/lk
YAKIMA - The annual Central Washington State Fair elicits all kinds of emotions and plays on all of the senses.
If you stop and listen for a moment, no matter where you are on the grounds during the fair, you will hear people laughing and talking. You'll hear screams of delight from the midway, and down in the livestock area you will hear the many sounds of the farm animals on display.

And all over the Fair you will hear music.
Playing up on the cacophony that is the Fair - with a nod to the mega viral music video "What Does The Fox Say" - this year the fair board of directors and management have chosen "What Does The Fair Say?!" as the theme for the 2014 version of the 10-day event.
"We think this theme offers us lots of opportunities to play up on the fun and the fun sounds that are all over the fair," said fair president and general manager Greg Stewart. "And we plan on creating a little parody of the popular video."
The other way the new theme ties into the fair, according to Stewart, is that this year fair patrons will find an expanded slate of musical entertainment all around the grounds.

The 2014 Central Washington State Fair is scheduled for Sept. 19-28 in Yakima.
While they're not quite ready to announce this year's line-up of entertainers, Stewart pledges organizers' increased commitment to music and fun will definitely be noticed.
For more information on this year's fair go to www.fairfun.com.