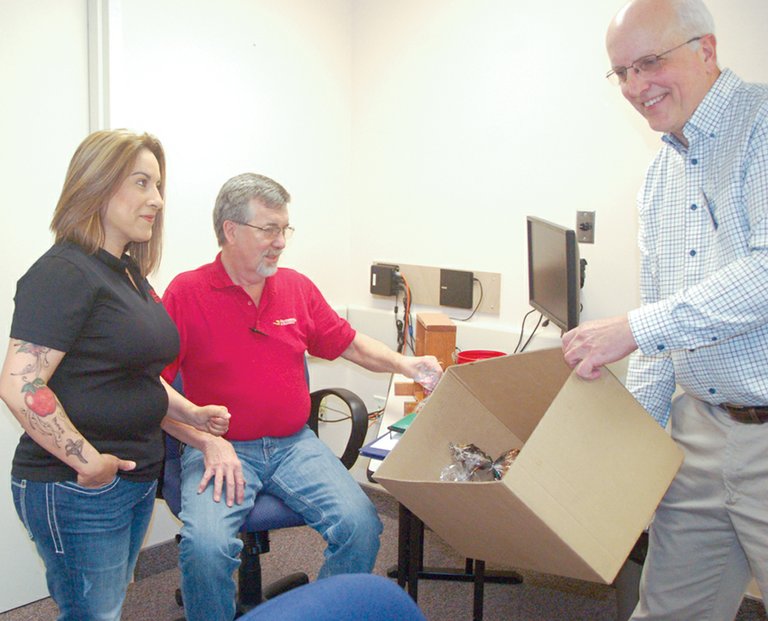 Tuesday, April 15, 2014
/lk
What started out as door-to-door candied apple sales has become something of a miracle for Anna Garza, the founder of Mom's Candied and Caramel Apples of Sunnyside.
Since opening her shop, devoted to selling tamarindo and caramel apples in the 300 block of Yakima Valley Highway, Garza's business has become a Sunnyside attraction. "A small one," she admits.
"But still we have people drop in to buy our candied apples from Portland and Seattle," Garza said.
In addition to opening her shop just last June, the Sunnyside entrepreneur has opened a second location in Kennewick on West Clearwater Avenue.
"I've been blessed," Garza said.
Speaking to the Sunnyside Daybreak Rotary Club last week, Garza said she began her experiment with apples and candy in 2012. After learning a technique for creating a Mexican tamarindo apple, she began "hustling my apples." Garza said she went person to person and door to door offering samples of her apples and taking orders. Soon the business began to evolve and she needed to branch out with more varieties of her product.
She started taking orders for caramel apples, but because commercial caramel products didn't work with the apples exactly the way she wanted them to, she began yet another experiment.
"I created my own caramel," she said. "At first we just sold four varieties of caramel apples. Today, we sell 34 types of caramel apples using Granny Smith apples for their sweet and tart flavor.
"I do use Fuji apples for special requests and take orders for party trays," Garza added.
Before she started working with caramel apples, Garza said she had never done anything like this.
"Now I love having my own business and I hope I'm doing this a long time."