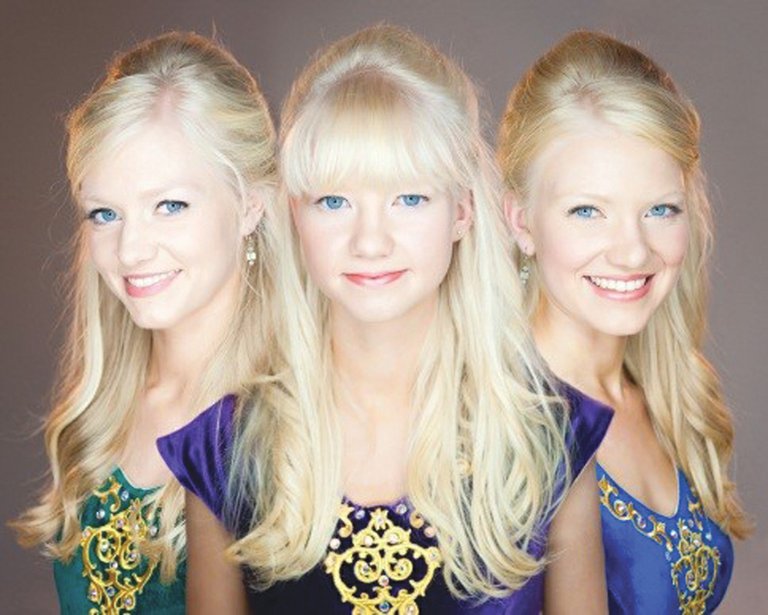 Friday, April 11, 2014
/lk
The Gothard Sisters will deliver their award-winning, high-energy display of Irish fiddling, singing and dancing at the Sunnyside High School auditorium on Sunday, April 27, at 3 p.m. 
Tickets for this Lower Valley Community Concert Series' performance are $30 (single) and $5 (students). 
Greta, Willow and Solana Gothard began classical violin training and competitive Irish dancing at a young age leading them to leadership positions in their local youth symphony and to the Irish dancing world championships, where they competed in the solo category three years in a row. In 2007, the sisters were on a Seattle-based Irish dance team that placed second at the world championships in Scotland.
The Gothards have recorded six albums; their most recent, "Story Girl," was awarded "Album of the Year" (Celtic Radio, 2011).
Season tickets for the 2014-15 Lower Valley Community Concert Association Series are now available; early-bird pricing for the five-concert lineup is $50 (adults), $115 (families) and $15 (students), available through June 30, 2014. 
The Lower Valley Com-munity Concert Association presents a series of concerts each year. Season ticket memberships are priced for adults, students and families.  Community concert members may also attend concerts at no additional cost in the Tri-Cities, Wenatchee, Moses Lake and Pendleton, as space is available through a reciprocity agreement with those associations.
For more information, call 509-839-5222 or visit the Lower Valley Community Concert Association online at www.lowervalleyconcerts.org