Friday, April 4, 2014
/lk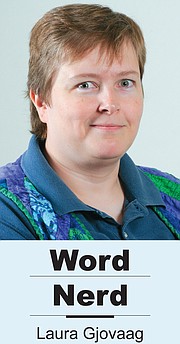 The Washington Traffic Safety Commission recently released its list of statistics from 2012.
While numbers can seem a little dry, they actually tell a lot of stories about the state's streets and drivers.
Early in the report there is a "collision clock" to give readers of the report an idea of how often crashes happen. In 2012, Washington had a vehicle crash every five minutes, on average. Someone died in a crash every 20 hours.
The state had more than five million licensed drivers (172,800 of them in Yakima County) and just more than six million registered passenger vehicles. People traveled 56.6 billion miles in vehicles in the state in 2012, the majority in King County. That's a lot of miles on the road.
Most crashes happened on Fridays, while the fewest were on Sundays. The most dangerous time of the day was between 6 and 7 p.m., the safest between 5 and 6 a.m. The most dangerous month was December. The safest was April.
Based on these statistics, from now on I'll only be driving at 5:30 a.m. on Sundays in April.
Half of the state's more than 400 fatal accidents in 2012 involved a driver who was impaired due to driving under the influence of alcohol or drugs.
Yakima County's fatality rate per 100 million vehicle miles traveled is 1.69, higher than the state average of 0.77. Our county also has a higher fatality rate per 10,000 licensed drivers at 1.79, compared to the state average of 0.85.
The statistics are an amazing snapshot of the state, with one appendix even listing collisions by town (Sunnyside had 160 in 2012, Grandview had 82 and Mabton had seven).
To check it out for yourself, visit wtsc.wa.gov and look for a link to the "2012 Washington State Annual Collision Summary." There is fascinating material in the report and lots of interesting links on the website.
And, after you've had a look, remember what those collision statistics represent and try not to become one yourself.