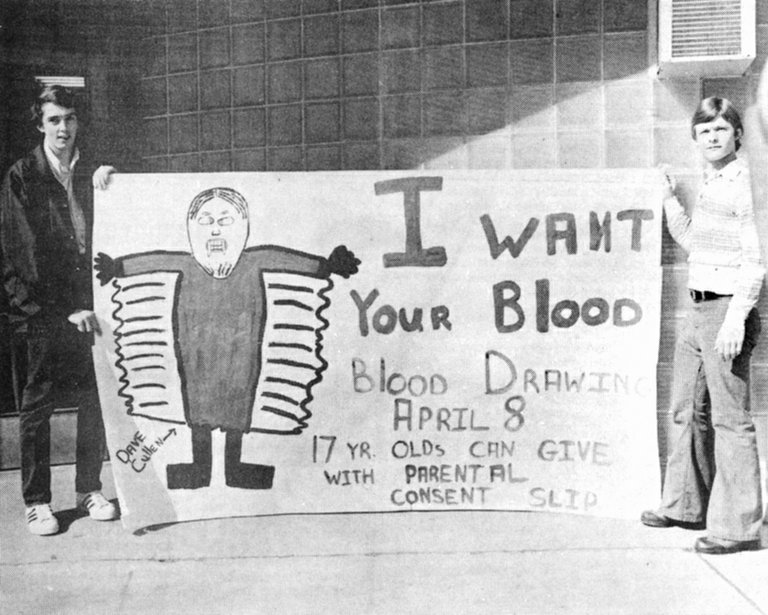 Friday, April 4, 2014
/lk
Over the Shoulder
A look back in time from the files of the Sunnyside Daily Sun News and Sunnyside Sun
110 YEARS AGO…(1904)
Students in Sunnyside's east ward school named their school the Washington school.
The Belma-Mabton band gave its second concert at the Martin hall in Mabton and it was a grand success, raising about $1.
100 YEARS AGO…(1914)
J.A. Foreman fell and broke his arm while installing an electric sign for Russell Atkinson in Sunnyside.
When men using a spraying machine on the Padelford ranch in Orchard Ridges spotted a runaway team of horses, they left their own horses to try to stop the team. Unfortunately, their team then started to run, causing slight damage to the sprayer before they were caught.
90 YEARS AGO…(1924)
The Methodist Ladies Aid Society sold $50 worth of doughnuts at Mitchell's Meat Market in Sunnyside to help pay for a new range for the church kitchen.
Golfers in Sunnyside came together to form a club, with 48 initial members. The club's first item of business was to build a nine-hole course in Sunnyside.
80 YEARS AGO…(1934)
M.E. Bowen of Sunnyside's Sheller Motor Company offered a new automotive vacuum service after acquiring a powerful vacuum pump that was 20 times stronger than a regular vacuum.
Fred Langford, H.B. Palmer, Bill Yarger and Eber Vincent were in charge of the Sunnyside predatory animal hunt. Local boys earned points for bringing in animal, birds and eggs, ranging from 2,000 points for a coyote to five points for a magpie egg.
70 YEARS AGO…(1944)
Rent control was imposed in Yakima County and a portion of Benton County after some landlords tried to gouge war workers who needed a temporary place to stay.
F.L. Sincock, the Sunnyside schools superintendent for 14 years, resigned from the job to accept a position as assistant to Pearl A. Wanamaker, state superintendent. Angelo Giaudrone, principal of the Sunnyside schools, was elected to be the new superintendent.
60 YEARS AGO…(1954)
Sunnyside High School Principal Kenneth Raby reported that musical instruments worth $1,650 had been stolen from the school, including a $750 bassoon and a $400 bass clarinet.
More than 1,000 people showed up at the Lincoln School auditorium for a junior high school concert directed by Ken Waldroff and Kenneth Egan.
50 YEARS AGO…(1964)
Frank Jamison drove the fastest lap and won the 30-lap main event during a program of $99 claimer jalopy racers at Sunny-Grand Speedway.
40 YEARS AGO…(1974)
Richard John Schmidt, 17, of Sunnyside was accidently killed when a hand gun he was working on discharged. The bullet hit him in the chest. He was not found until several hours after the accident.
Sunnyside learned that it had the lowest tax rates of the 50 largest cities in Washington state. The highest taxes in the state were being paid by citizens of Auburn.
30 YEARS AGO…(1984)
Sunnyside Schools Superintendent Jack Middleton told the board of directors that the district needed to move toward a four-year high school due to issues with classroom space.
Sunnyside Christian High School officials held a groundbreaking ceremony.
20 YEARS AGO…(1994)
After a decade of not having a program, Grid Kid football returned to Sunnyside thanks to an effort spearheaded by Robert Gomez. In addition to Gomez, Greg Carpino, Rod Jochen and Jim Cullen agreed to be coaches for the program.
Sunnyside High School Principal Bill Gant retired after 30 years in education and 10 years as head administrator of the high school.
10 YEARS AGO…(2004)
The Sunnyside City Council hired Robert Stockwell as the new city manager.
Grandview's board of parks and recreation proposed a new aquatic center to replace the city's aging pool.