Thursday, September 26, 2013
/lk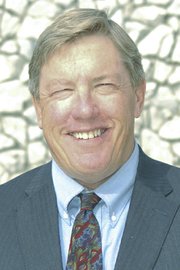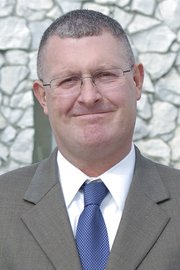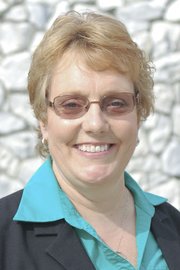 Sunnyside City Manager Don Day has a difficult choice ahead of him in the coming days after interviewing three candidates for police chief yesterday, Wednesday.
Day stated yesterday that he may not be able to make a decision by Monday, Sept. 30, as planned. He is requesting more information from candidates and conducting a thorough background check on each candidate's past.
All three candidates are qualified and have experience needed in Sunnyside, but all three also have issues in their past employment that concern Day. He said the option to start the search for a new police chief from scratch is still on the table.
That was the recommendation of a panel of three community leaders who interviewed the candidates yesterday. The panel consisted of Sunnyside Schools Superintendent Dr. Rick Cole, Sunnyside Community Hospital CEO John Gallagher and Port of Sunnyside Director Jay Hester. The panel based their recommendation on answers from the candidates.
Day said he will take the panel's recommendation into consideration, but the final decision is up to him.
Interviewed yesterday were Susan Shultz, Phil Schenck and Rick Needham.
Susan Shultz is from Bremerton and most recently held a post as commander in the Bainbridge Island Police Department. Her work has included the identification and prevention of domestic and sexual assault in Kitsap County. She has also served as acting chief of police on Bainbridge Island. She has 25 years of experience in law enforcement.
Sunnyside Deputy Police Chief Phil Schenck is a local who has served in Sunnyside as an officer for more than 23 years. For the last 18 months he has led the police department in the absence of a chief. He has a Master's degree in business administration.
Rick Needham most recently served as the chief of police in Monte Vista, Colo. He has worked with victims of domestic violence as a board member of a shelter. He has been employed in law enforcement for more than 30 years and is currently working toward a Master's degree in business administration.
All three have positive goals for the community. Shultz said she would like to create a "citizen's police academy" to introduce people to officers and how police work is conducted.
"It takes minimal funding to start and provides benefits to both the public and the officers," she said.
She also thinks the city might benefit by creating a round table discussion, where citizens and cops sit down with each other just to talk.
"I would take off my badge and uniform and get to know the community face-to-face," she said. "They could express concerns without feeling the oppression of authority."
Schenck also has similar plans in mind. He spoke about visiting the high school to talk with leadership students and with students who have had issues. He said the candid discussions with the students taught him that more work is needed in educating the public about laws.
"Many of them have a misperception of the law," he said. "One girl talked about how she got in a fight with her brother and broke his nose. She got arrested and wanted to know why the police were interfering in a family matter."
He said some people in town see the peace-keeping mission of police as interference and abuse of authority. To combat that perception, he'd like to establish a "coffee with the chief" time. Schenck said he'd go to a restaurant and just sit and take questions from anyone who wanted to talk with him.
Needham said he wants to meet with the community leaders, service clubs, chamber of commerce and other organizations. He also wants to get his officers out of their cars and onto the streets to meet the public.
"Officers cannot effectively police from their cars," he said.
He also noted that Sunnyside has a strong faith-based community and police should get together with churches to help integrate society.
Another issue the candidates face if hired is the gang problem. Shultz said working to help families who are losing children to gangs is key to stopping the process.
"Gangs take the place of family," she said. "If we can support schools and family to give children a place to belong, we can stop kids from joining gangs."
She noted that being reactive, fighting gangs through police work, is necessary but cannot be sustained without preventative work.
Schenck said the average age of a gang member in Sunnyside is rising, which means the gangs are not recruiting as easily as in the past. He believes the city is on the right track to fighting the gang problem and that partnerships within the community have accomplished positive results.
He said, more importantly, Sunnyside needs to be a place where people want to live, not a place where people are stuck because it's the only place with jobs.
"Many people in town are just trying to feed their families," he said. "Sunnyside needs to be more than just a place to find work."
He said people who live in Sunnyside need to be invested in the community so the culture of the city can change to one that does not support gangs.
Needham said gangs recruit earlier than many people think, and fighting gang culture starting in elementary school is the best method.
"It's also cheaper to deal with the problem when the kids are in elementary school," he noted.
All three candidates said they support more partnerships with the community.
"It's sad that so many police departments see themselves as silos when they should be part of the big barn," said Shultz.
Schenck said he'd like to see officers invited into the schools.
"I'd like to see my officers on the floor reading to elementary kids," he said. "I'd like to see them at the high school helping teach law."
Needham said police officers have to meet the public halfway. He said training can help when officers are too aggressive in dealing with the community.
"It's been said that you shouldn't be a police officer until you are at least 30 years old and mature enough to handle it," he said. "That's not realistic, but training can overcome maturity issues."