Wednesday, October 30, 2013
/lk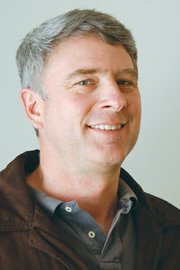 A first time candidate for political office is expected to make a few mistakes in his campaign and I will be the first to admit that I have made some. Some are simple and even humorous, for example failing to order stands for yard signs.
One mistake I have made in the past couple of months is silence.

In my desire not to involve myself in disagreements between other candidates, I have kept my opinions to myself. As I look back, this lack of clarity has caused others to define who I am based on who they think I should be.
I have never before allowed others to define who I am or what I stand for, and I am disturbed that I have allowed this to happen now. Therefore, without making any comment about other council members, candidates, city employees or other residents of Sunnyside, I would like to end my silence and define who I am.
For the record, I am proud of our police department. If we compare the atmosphere in Sunnyside today with three years ago, the change is astounding. To accomplish so much in such a short period of time under the leadership of an acting police chief is remarkable.
Obviously, the police didn't accomplish this alone. While the police were targeting those who draw our young people into gangs and other illegal activity, the school district clamped down on gang affiliation within the schools. Most importantly, parents and extended family made it clear to their children that gangs are not an option.
While I admire the police department, it must also be said that I do not worship the ground they walk on. As in any organization, there is always room for improvement. When questions or concerns are voiced, it gives an opportunity to re-evaluate and make sure we are doing the best we can. If we are going to effectively serve our community we must constantly re-evaluate all departments in our city.
The important question in my mind is this; with crime down, what do we do with it? Do we place our crime statistics on a shelf or do we take advantage of them to continue positive change in our community? These questions tie into several areas; the police, our youth and our local economy.
First, the police. Aggressive tactics have led the way in the sharp reduction in violent crime. Now that the crime is down, do we continue using these tactics or do we change our approach?
I believe that aggressive tactics are very effective but for a limited time. Very soon they lead to resentment and hard feelings. It is time for our police department to move into the next phase, that of being more interactive with the community. People want to feel the police are their allies in living a secure life, this is not a police state after all. We must remain watchful, however. Crime will certainly spike again. Close analysis of crime will show our police where and when to briefly and aggressively target specific areas when necessary.
Second, our youth. Now that gangs are not able to target our young people as effectively as before, do we leave our youth to find their own way, hoping they make good choices? I don't think so. While the city cannot be expected to do everything, we can offer opportunities for our youth.
Our parks and rec programs, for example, offer valuable programs that teach skills like teamwork, fair play, cooperation, etc. The goal is to guide our children into a good and productive life. The city, working in partnership with parents and schools, can help make this a reality.

Finally, our economy. Lower crime rates supposedly make Sunnyside more attractive to businesses looking to invest in towns like ours. I have been told by people I trust that it is one thing to talk about bringing in new business and quite another to actually accomplish it.
As a small business owner, I also understand that attracting new business is risky. What if that new business includes a new competitor? These concerns are real, but if we truly want Sunnyside to be a good place to raise a family there must be access to the kind of jobs that pay enough to support a family. We, as a community, must quit believing the bad hype others tell us about our town and become shameless promoters of our community.
Throughout the past few years, I have had the privilege of being in charge of one of the houses to paint with Loving Sunnyside. Each time a group of Sunnyside High students has been part of my group. Every group has been silly and easily distracted. They have also been responsible, respectful and hard working. The adults at the site have always been glad they were there. Because this happens every time, I can only assume that I would see the same results by taking any random sample of students at Sunnyside High School. These are people I want to see returning to Sunnyside to raise their families. I'd like to see Sunnyside not only be among their choices, I would like Sunnyside to be their first choice.
I live in Sunnyside because I choose to, not because I have to. I bought a house and run a small business in Sunnyside because I believe it is worth the investment of my time and efforts. There are more good things about our community than bad, although the bad catches our attention. We have great people, great location, great schools, amazing climate. We are also 25 years ahead of most small communities in America in learning how to live together as a multi ethnic community.

There is much more but time and space don't allow for it. Therefore, please vote. But vote for the candidate, not according to the gossip or which newsletter their name appeared in or where you see the yard signs, but for who they are and what they will do for our community.
‑ Dean Broersma is seeking election to the District 2 Sunnyside City Council seat he was appointed to earlier this year.