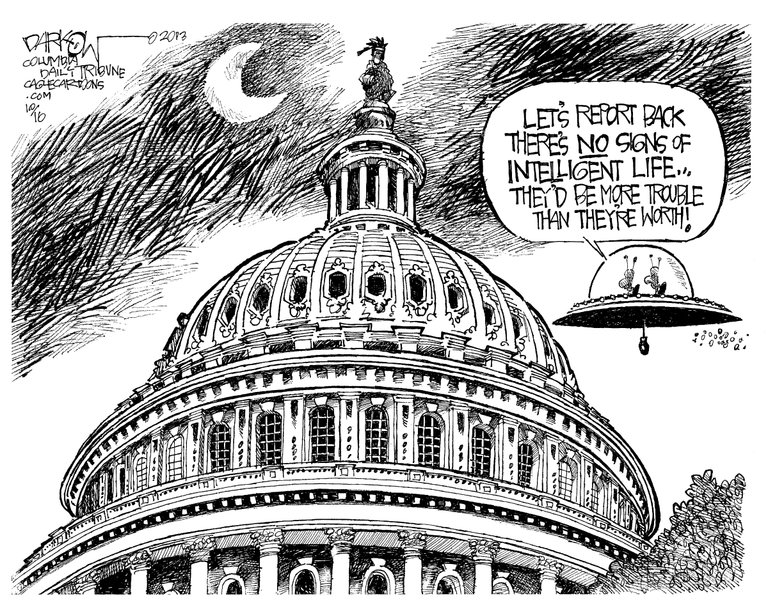 Friday, October 25, 2013
/lk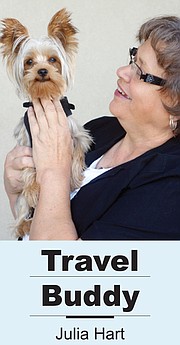 Buddy and I were discussing the qualities of a good leader recently and came to a brief parting of the ways. I wanted to go home and he wanted to check out one more squirrel sighting in the neighborhood.
In any case, Buddy believes leaders are meant to drag the unwilling along, like he does when we are out on our walks. He pulls, bullies and tugs his way, trying to convince me he knows the right way to go.
I am of the opinion that he is wrong.
Buddy and I have these little conversations each night as part of our exercise routine, or just while relaxing in the easy chair watching the local televised news.
I often tell Buddy what I've learned at work about those folks running for elected office in our fair city. He barks and I raise my voice, Then he chews a bit on his doggie treat and I sip my iced tea. We get nowhere.
I think the best leaders do a combination of listening to all sides, formulating honest consensus before coming to a decision that will hopefully represent what is best for the common good. And, then that leader communicates the final decision so all are on the same page.
Leadership isn't about forcing people to do things, but all too often the leaders we see in office take Buddy's approach – "do what I say because I say so, or else."
So when I recently attended a GOP ladies meeting, and learned that the Republican Party, in order to build its pool of conservative leaders, has launched what Senator Jim Honeyford termed as the "Future Majority Project," I knew I needed to tell Buddy all about it.
Well, Buddy and I are certainly in favor of earmarking who our future community leaders might be, whether they be "friend or foe." What is of bigger concern to us is whether or not people really care about being leaders in their community? What we have seen lately is a lot of people running for office who only seem interested in pushing the little guy around.
It also seems to us the majority of people want to be pushed around or are too afraid to step up. It seems to us, most people would rather not put their money where their mouths are.
Buddy and I have seen too many really nice people just throw up their hands and say things like "my hands are tied," or "how can I make a difference."
Sen. Honeyford told me that when the Future Majority Project organizers held an informational meeting in Yakima recently none of the potential leader invitees showed up.
While Buddy is not a leader, except when we go walking, I think he'd agreed that preparing to be a leader before jumping into the election pool makes good sense.
That's why I wonder why people think anyone will vote for them as a write-in candidate. Preparing to be a leader would mean doing your homework beforehand and throwing your hat into the ring during the official candidate filing period. Buddy barks at that as well.
We both agreed that candidates have to be willing, have to have convictions and be willing to take a stand.
As Honeyford explained, the Republicans just want to see conservatives, minorities and women prepare themselves to run for office in the future.
Buddy and I believe voters, too, certainly deserve to have quality, well-prepared candidates on the ballots.
Truly, is that too much to ask? Buddy doesn't think so.