Friday, October 25, 2013
/lk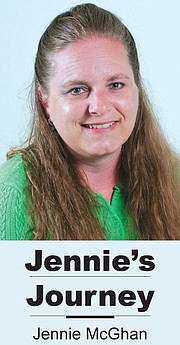 I don't know a single person who likes to learn they have been lied to.
We like to believe others will be honest and genuine with us, especially when we are on a mission to find the truth about a situation.
I do my best to be honest with others and expect the same.
I have, however, encountered a number of people who have lost my trust and respect because they have lied to me. I find these people have often been dishonest with others, as well.
What these individuals do not seem to understand is that when they lie to one person, others will learn about it. What's particularly bothersome is when those who are untruthful know that there are sources who will reveal the truth.
There are jokes about politicians being untruthful because the public has learned that being dishonest seems to be acceptable in political circles. The public generally mistrusts politicians for that reason.
Sadly, the politicians, whether they are local council members, state representatives or members of the U.S. House of Representatives, forget much of what they say can be checked, verified or disproved via public record.
A word to the wise, or not so wise…if you choose to lie to me and I have another way of discovering the truth, I won't trust you in the future.
Just don't lie to me.
More like this story