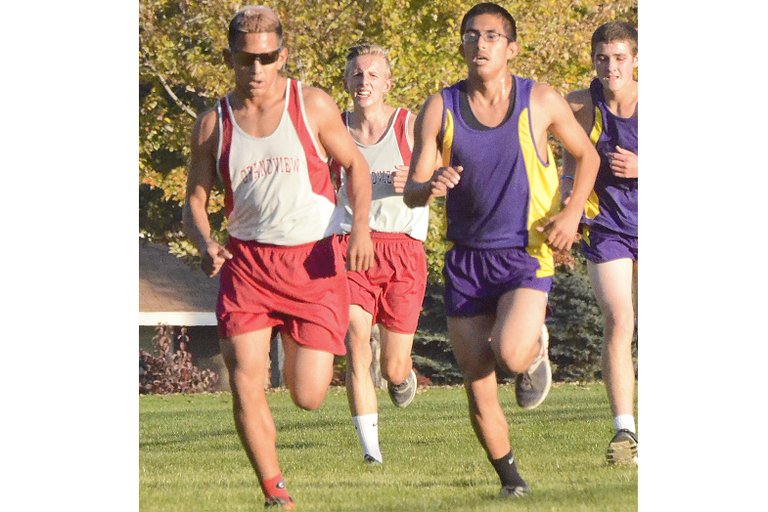 Friday, October 25, 2013
/lk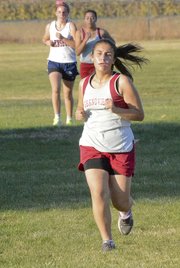 GRANDVIEW – Simply put, Ellensburg's cross-country runners are fleet afoot.
The Bulldogs left all challengers in their dust, in both the boys and girls 5,000-meter races, at yesterday's CWAC meet hosted by the Grandview Greyhounds. The Othello Huskies also competed Thursday afternoon.
On the boys track, behind junior Alex Ponchene's first-place clocking of 16:47, Ellensburg nailed down the top three individual finishes.
The 'Dogs would have had the first seven runners across the finish line had it not been for Grandview junior Samuel Cuevas. The Greyhound placed fourth in a time of 17:12.
Three Ellensburg harriers followed Cuevas in for the fifth through seventh-place spots. After Othello junior Cody Alvarez put up the eighth quickest time on the day, a clocking of 17:32, Ellensburg nabbed the two other 'Top 10' placings.
Ellensburg's girls squad was even more dominate than their Bulldog counterparts, laying claim to the top seven individual placings. Leading the pack for the Ellensburg girls was junior Abby Ernest-Beck. She won the race in a time of 24:36. Four seconds behind her was the runner-up, and teammate, senior Rachel Farris.
Othello's Michelle Murillo, a sophomore, was eighth across the finish line in Thursday's girls race (25:36).
The best finish for Grandview, which had just three runners in the 41-girl field, was claimed by sophomore Cynthia DeRobles. She placed 19th in a time of 27:25.
The two other Lady Greyhounds competing yesterday were sophomore Keanna Maki, 21st place in 27:58; and senior Alicia Gonzales, 39th place in 36:18.
1A Mabton, an unofficial participant at Thursday's 2A CWAC meet, was represented by sophomore Cassandra Moreno in the girls competition. She placed 33rd (31:30).
Mabton had two runners in the boys race – sophomore Alex Jaramillo, 22nd place from the 69-runner field (19:20), and freshman William Ziakawsky, 28th place (19:39).
In addition to Cuevas' fourth-place performance, Grand-
view got decent efforts in the boys competition from the trio of Jose Velasquez, Carlos Granados and Sabastian Raucamp. Velasquez, a senior, clocked a time of 17:59, 11th fastest on the day. The sophomore Granados placed 13th (18:12), and Raucamp, a junior, came in 20th (18:58).