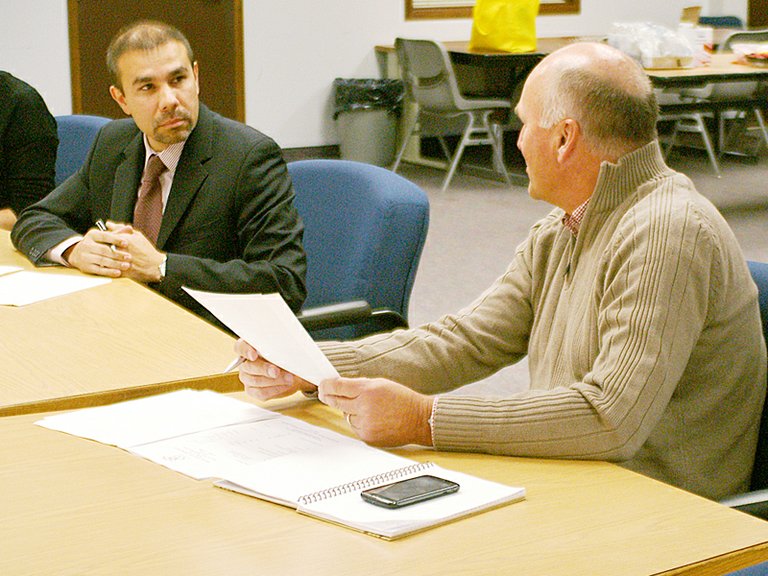 Friday, October 18, 2013
/lk
While marking its first year anniversary this month, Sunnyside United is also pressing forward toward its second year and beyond.
During the monthly Sunnyside United board meeting yesterday, Thursday, coordinator Cathy Kelley noted progress over the past year such as hiring two workers to help in gang awareness and reduction, as well as more police enforcement of underage drinking laws.
Looking ahead, Kelley announced a series of surveys to be unveiled that are needed to satisfy grant requirements.
One of the surveys was distributed during yesterday's meeting and was intended to gauge how satisfied members of the Sunnyside United coalition are with the work done so far. The survey, which asked coalition members 15 questions ranging from increasing participation and membership to writing grant applications, also sought to find out how high of a priority each area was for the respective members.
Results of that survey will be revealed during Sunnyside United's next board meeting, set for Thursday, Nov. 21, from 10 to 11:30 a.m. in the Sunnyside School District board room.
Kelley also noted an additional survey will be forthcoming for coalition members to better gauge their views.
Sunnyside United also announced a second annual community survey will be distributed soon, which is intended to determine adult perspectives on teen drug use.
The survey will again be published in the Daily Sun News, Kelley noted, and an electronic version will also be posted on the paper's website.
Also, it was noted yesterday that Sunnyside Community Hospital and the Sunnyside School District will help in getting the surveys out to community members.
In other discussion about future activities of Sunnyside United, Kelley said the group will approach the Sunnyside City Council about budgeting $70,000 in 2014 for gang-free initiative efforts. She said current grant funding on hand to pay for personnel costs will expire at the end of this year.
"If we're going to continue our work past December we need more financial help," she said.
Also yesterday, Sunnyside United named Steve Carpenter as its new board president, Phil Schenck as treasurer and Marissa Howat as secretary.
In future meetings, Sunnyside United will consider facilitating its efforts by naming an executive committee that will report to the larger Sunnyside United board.