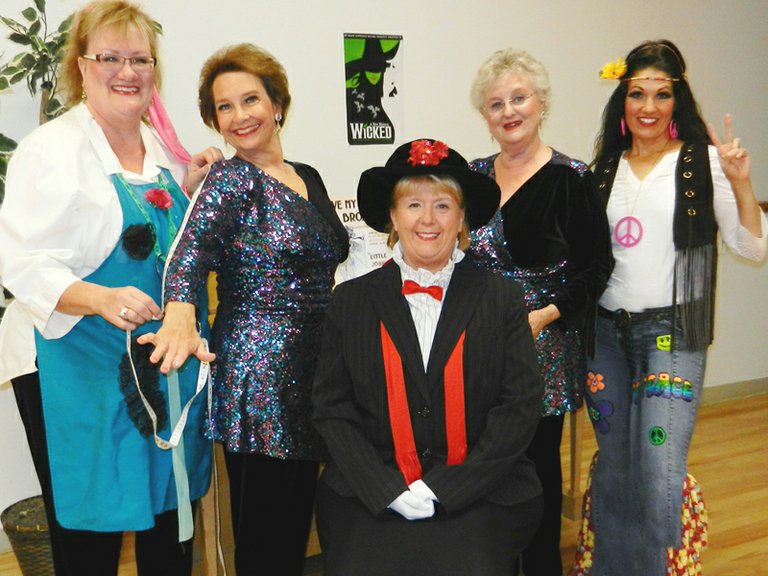 Friday, October 18, 2013
/lk
The Rolling Hills Chorus is preparing for its annual show, which this year will feature performances on Friday, Oct. 25, at the Princess Theatre in Prosser and on Saturday, Oct. 26, at the Hanford High School auditorium.
Both shows begin at 7:30 p.m.
Made up of women from the Yakima Valley and the Tri-Cities area, the Rolling Hills Chorus this year is presenting a show that features 100 years of Broadway music, including songs from "The Music Man," "Hair," "Wicked" and "Mary Poppins."
The show is told from the point of view of Mabel, the cleaning lady for an old theatre that is closing as she remembers years of Broadway musicals.
The Rolling Hills Chorus will be joined at both performances by special guest Carisa Simpson and her accompanist, Patti Robertson. In addition, Taylor Plunkett and local friends provide the acting magic while the chorus provides the music.
For tickets, call Evelyn at (509) 420-6754.
The Rolling Hills Chorus, which sings in women's a capella barbershop music style, has earned first place honors at regional competition each of the past three years.