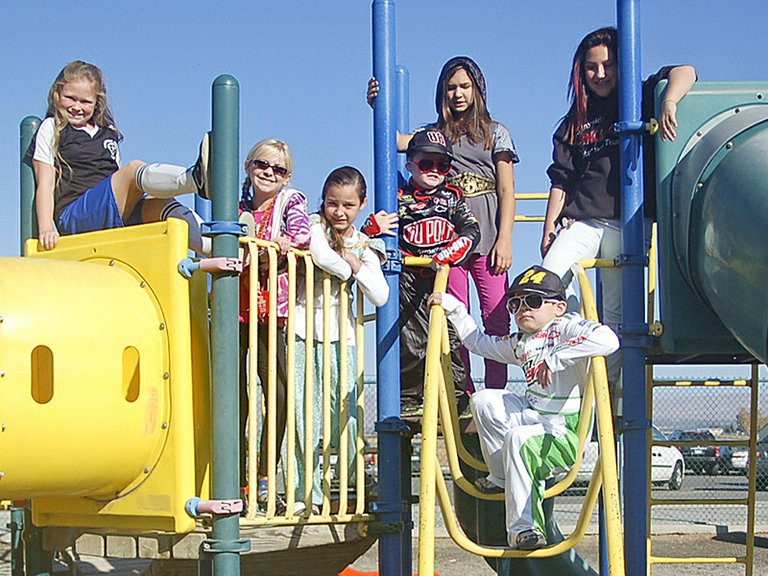 Friday, October 18, 2013
/lk
For more than 70 years, families have flocked to Outlook to attend the annual Halloween carnival held at Outlook Elementary School. This year will be no different.
The spooky, but family friendly event will be held Saturday, Oct. 26, from 5 to 8 p.m., said Brandy Porter, one of the organizers for this year's event.
Hosted and organized by the school booster club, parents and staff annually join forces to set up games so that families can enjoy an evening of safe and sane Halloween festivities at the school, located on Van Belle Road.
Families are encouraged to attend in costume, and participate in the annual costume parade. Also of special note will be the annual cake walk, which is also a crowd favorite at the carnival, said Shandee Sustaita, who also helps with the organization of the event.
"We will also hold bingo for all ages, and all kinds of fun carnival games," Sustaita said.
The carnival organizers have also planned a variety of carnival food booths.
"We have a little something for every taste, plus prizes for the best costumes," said Chantelle Hutchinson, carnival committee co-chairperson.
There is no admission fee, but the carnival-goers will be asked to pay to play the games and, of course, to partake of all the ghoulishly deliciously party foods.