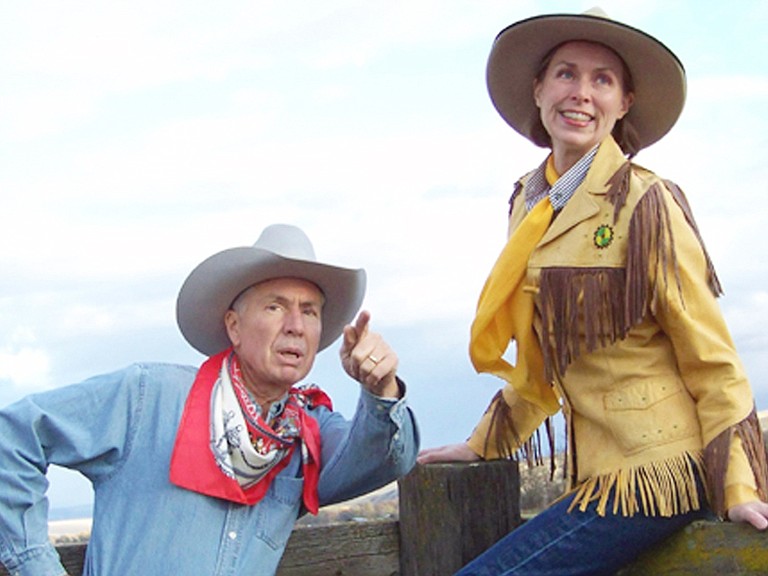 Friday, October 18, 2013
/lk
BICKLETON – Nevada Slim and Cimarron Sue of Prescott will be providing live entertainment at a fundraiser to benefit the Bickleton Carousel Museum.
The baked potato feed and silent auction fundraiser will take place on Saturday, Oct. 26, from 5 to 6:30 p.m. at the Alder Creek Grange Hall.
Toppings for the baked potatoes will include chili, cheese, sour cream and other fixins. Cookies and beverages will also be available.
Admission to the benefit will be by donation.
Silent auction items have been generously donated by local businesses in Bickleton, as well as from merchants in the Yakima Valley.
The duo of Nevada Slim and Cimarron Sue will perform a number of Western tunes to keep all in attendance entertained.