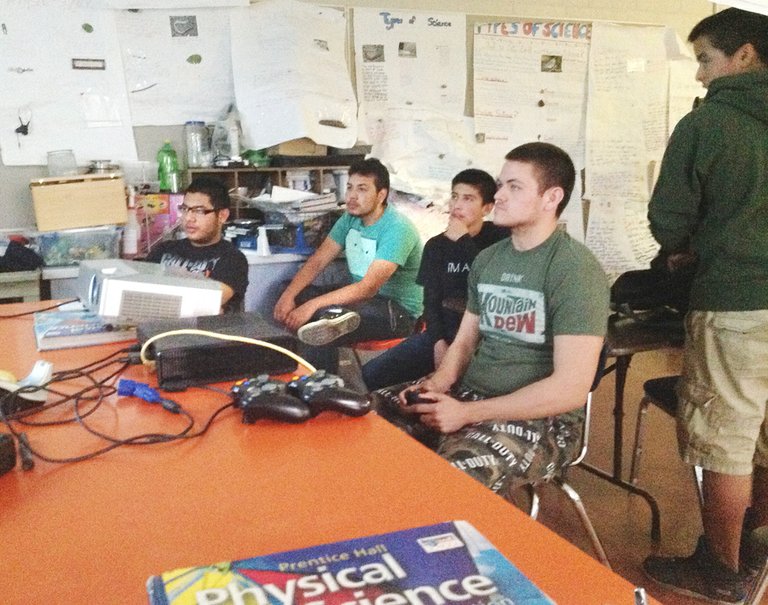 Thursday, October 17, 2013
/lk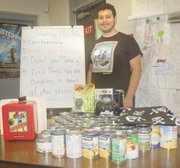 MABTON – Combining his love of video gaming and the need to create a senior project, Mabton High School senior Jenaro Orozco settled on the perfect solution.
This past Saturday, Orozco hosted what he hopes will become an annual event in Mabton – the first "Call of Duty Black Ops 2" Video Gaming Tournament. More than 15 Mabton teenage gamers signed up after paying a fee of $5 or by making a donation of five cans of food, in order to vie for the title of tournament champion.
The contest, scheduled to begin at 11 a.m., was delayed due to a few minor technical delays.
The tournament rules called for double elimination and used Xbox 360 and PlayStation game equipment that Orozco was able to borrow from friends.

As a part of the project, Orozco sought a mentor, finding one in Mabton Middle School teacher Nick Sustaita, who offered not only a space for the tournament, but a sponsor, the school's Strategy Club.
"Jenaro needed a club sponsorship if he was going to hold the tournament on school property," Sustaita explained.
Sustaita hastened to explain he was there as only technical help, that Orozco was the "man in charge."
This past weekend was the culmination of more than a month of organizational efforts to make the tournament a reality, Orozco explained.
As part of the project, Orozco also had to determine how the donations raised through participation in the event could benefit a local community service agency. The more than 65 cans of food collected from the gaming enthusiasts will be donated to the Mabton Food Bank and the entry fee cash will be donated to Nuestra Casa in Sunnyside, Orozco said.
Jose Altamirano was the PlayStation grand prize winner by the end of the day, receiving prizes, which included a bag of candy, a Monster drink and Walking Dead zombie figurines. Earlier in the afternoon Mario Huizar earned similar prizes as the Xbox 360 champion.
Orozco hopes his brother, Omar Orozco, a sophomore, will take on the gaming tournament next year and continue it into his senior year.
"I wanted to do something different as a senior project," Orozco said. "I wanted to create something that could be a legacy."