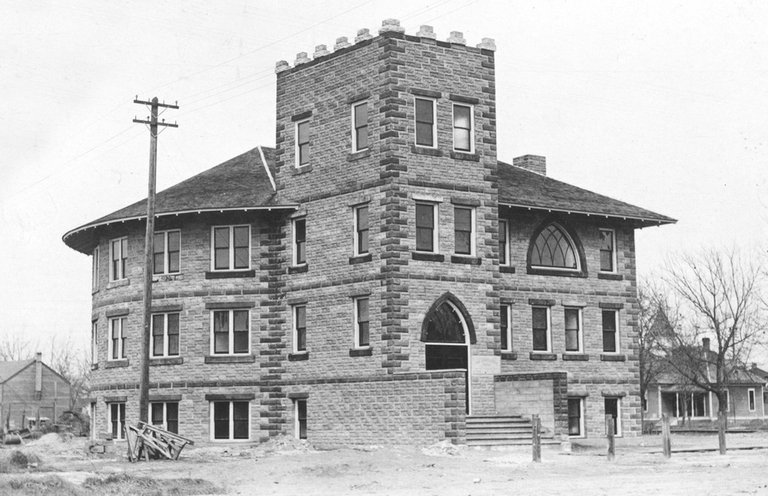 Wednesday, October 16, 2013
/lk
Two change orders for the fire station renovation, which depleted $42,367 from the city's construction contingency fund, were approved by the Sunnyside City Council Monday night.
The bulk of the funds went to pay for change order #2, which involved the unanticipated discovery of buried concrete under what used to be the parking lot of the doctor's office that was demolished to make way for the renovations.
Sunnyside Fire Chief Aaron Markham said the concrete was from the foundation of a church built in 1912 on the spot. When the doctor's office was built, all the concrete under it was removed, but some was left in other places outside of the footprint of the building, including the parking lot.
Removal of the concrete, buried in two places where the new fire station footings were planned, cost the city $32,441. Removal was necessary because the buried concrete did not provide a stable foundation.
Markham said construction crews "...found concrete that wasn't even laying flat, it wasn't like an existing floor. It was laid in there in all different directions.
"From an engineering standpoint, there was no way that they would allow us to build on that rubble," Markham said.
Councilman Dean Broersma noted that the church was the original Christian Reformed Church and told Markham that it had been torn down because access was very difficult, with steep stairs and a small sanctuary.
The work has already been completed, but the official order did not get approved by the council until this past Monday night.
The other change order, totaling $9,926, involved a variety of small changes, including revising the lobby counter, changing a door from wood to steel, providing a keypad lock for another door, demolition of an old footing and adding a device on the main bay doors that informs the driver of a fire truck when the doors are clear and the truck can safely exit the garage.
‑ Laura Gjovaag can be contacted at 509-837-4500.