Wednesday, October 16, 2013
/lk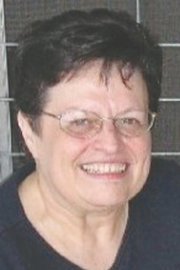 Charles J. Sykes wrote a book, entitled Dumbing Down Our Kids; Why American Children Feel Good about Themselves, But Can't Read, Write, or Add. We have known that many American children and youth do not measure up to others around the world, especially in math and science. We are a culture of video games and reality/unreality television, idolization of movie stars and Miley Cyrus.
But recently, a Washington Post article reported that American adults, too, scored below the international average on a global test which measured literacy, math and problem-solving in technology-rich environments. Researchers tested about 166,000 people ages 16 to 65 in more than 20 countries and sub-national regions.
Adults in Japan, Canada, Australia, Finland and multiple other countries scored significantly higher than the United States in all three areas on the test. Other than basic reading and math, respondents were tested on activities such as calculating mileage reimbursement due to a salesman, sorting email and comparing food expiration dates on grocery store tags.
There are many types of intelligence. Some folks are knowledgeable, but lack common sense. And then there are those that Albert Einstein allegedly described this way: "Two things are infinite: the universe and human stupidity; and I'm not sure about the universe."
Oh wait, we know about this first-hand: our elected officials in Washington D.C. refuse to work together and have shut down the American government. Approval ratings for our elected officials are at an all- time low. Greed, power, and the government infrastructure are debilitating our country, our international standing and more.
If these failures continue, we are going to be thrown back to an era where we are forced to depend on our local and regional communities to work together for the common good. Maybe we should start practicing more compromising, communicating and compassionate living.
‑ Karen Helsel, a resident of Sunnyside, is a certified mental health counselor. She can be reached at kmphelsel@gmail.com, and will appreciate your feedback and humor sightings.