Friday, October 11, 2013
/lk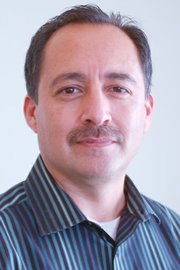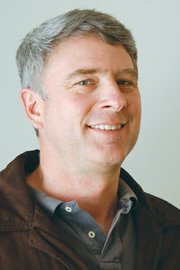 The race for the Sunnyside City Council, Dist. 2, seat features two candidates who happen to live right across the street from each other.
Dean Broersma and Sam Ramirez applied to be appointed to the council seat when it became vacant this past spring, with Broersma getting the nod.
Now the neighbors are opposed again for the city council post.
"It's friendly, we wish each other well," smiled Ramirez.
Both men have called Sunnyside home for most of their lives.
With six months as a city councilman under his belt, Broersma says he enjoys the opportunity to serve. "I've been able to be a part of keeping things at a more peaceful level," he says of harmony on the city council and reduced crime rate in Sunnyside.
If elected, Broersma says his priority will be to build on that harmony by quality of life improvements, such as bringing in new jobs, increasing parks and recreation activities and rebuilding the city's financial reserves.
"We've got momentum going," he says. "I'd like to see opportunities for jobs that are career level."
As for previous experience that he says will be beneficial to the city if elected, Broersma points to six years he and wife Sharla served a mission agency in the Dominican Republic. That experience included overseeing activities and budgets for the mission effort.
Broersma, who operates Valley Professional Carpet Cleaning, says he has leadership experience related to his service with the Sunnyside Sharks swim team; his church, Sunnyside Christian Reformed; as well as Sunnyside Christian schools, where he started a Spanish language program.
Ramirez noted his family has operated three businesses in Sunnyside. As the Sunnyside School District's director of federal and state programs, he oversees a budget of about $10 million.
Ramirez serves currently on the Sunnyside Planning Commission and his previous experience with the city includes a stint on the Sunnyside Parks and Recreation Commission. He says his first job was working as a young adult for the city's parks department.
If elected, Ramirez says his goal is "…to be a representative and voice for the citizens of Sunnyside."
Ramirez adds, "I will not bring a personal agenda to the position. I want to ensure that we have a proactive approach in planning, and that our business leaders, along with our residents, feel their opinions matter."
He said his priorities include fiscal responsibility, downtown revitalization and public safety for the city.
As to fiscal responsibility, Ramirez feels Sunnyside needs to develop a long-term financial plan which addresses and anticipates issues that will financially impact Sunnyside during the next five years.
Public safety, he adds, should include more focus on city programs to keep children involved in sports, music and the arts. Ramirez would also like to see Sunnyside police have a more formal process for reaching out to neighborhoods and youth.
As to why he feels voters should cast their ballots for him, Ramirez says he brings administrative and leadership experience that can serve council and its subcommittees well.
Broersma feels voters should consider him because he already has six months of on-the-job experience as a city councilman. "It's a steep learning curve and I've already got my feet on the ground," he says.