Friday, October 11, 2013
/lk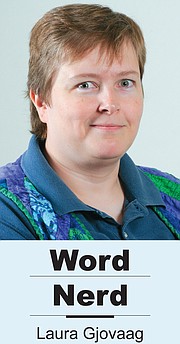 I'm not a big fan of initiative 522.
I like the idea of knowing what's in my food. I like the idea of being able to pick my food based on what ingredients I find good, whether for health reasons or because I'm paranoid. I like the idea of having that choice.
And I'm certainly not a big fan of genetically modified organisms that are pushed by certain corporations.
However, I don't think a label that says "This has GMO ingredients" is going to be useful at all to me. In fact, I think it'll end up being counter-productive in the eventual goal of knowing exactly what's in my food.
I've read the text of I-522 and I've read both the pro and con websites. When it gets right down to it, I don't agree that this is a good first step as the supporters say. I think it's a bit of a mess, with too many exceptions and not enough information for the end consumer.
In my ideal world, consumers would have all the information available if they want it. The way to accomplish that would be to use an online database and QR codes on packaging.
A QR code is the almost checkerboard square that can be seen on a lot of products. The codes can be read by a smartphone, which can translate them into an internet address.
With a QR code that leads to a website about the product and the usual serial numbers printed on the package, a consumer could learn a lot more about a food product than just whether or not it contains certain types of GMO ingredients.
The website could tell customers where the ingredients are from, right down to the farm, if there's a recall on any of the products and further nutritional data.
What's interesting is that the technology is already almost in place to make this happen. It would not take much more effort to make it a reality than the effort involved in adding new GMO labeling requirements.
I want to know a lot more about my food, and I don't think 522 is going to do anything but muddy the waters. I'll be holding out for more comprehensive labeling, not a poorly thought out stopgap.