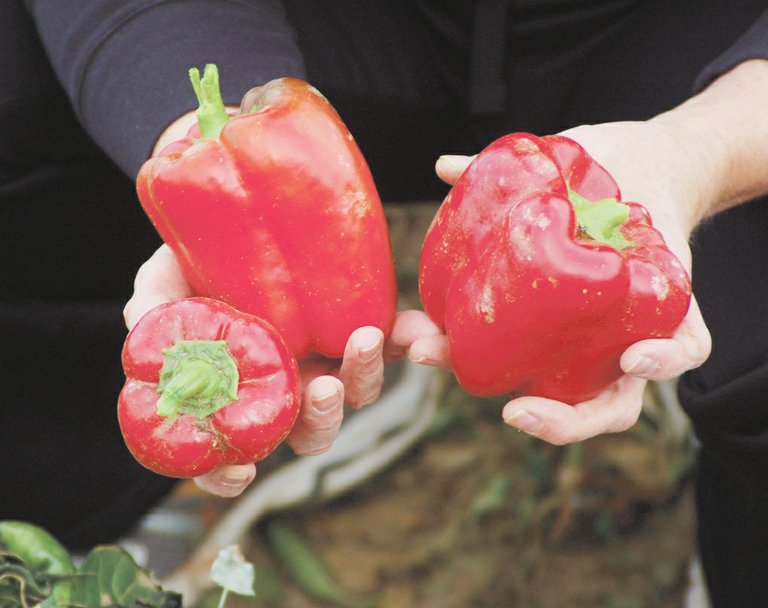 Friday, October 11, 2013
/lk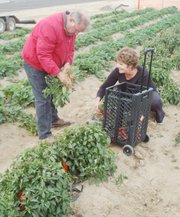 Peppers, eggplant, pumpkins and strawberries are in abundance at a three-acre community garden adjacent to the Sunnyside Christian Reformed Church on 16th Street near Sierra Vista Middle School.
It's a big crop organized by Transformation Sunnyside for what this past summer was called the Youth Ranch, an opportunity for troubled kids to give back to the community. The organization received help from local farmers in getting the ground ready for the big garden.
Rosie Haak, wife of Transformation Sunnyside founder Jerry Haak, is one of the volunteers at the garden, and she says over the summer 52 youths were able to perform court-ordered community service by working at the Youth Ranch.
"It's a place for them to do community service and it helps the community," she said.
Produce from the garden has been sold to local restaurants and those funds, in turn, will help pay for future community gardens and outreach efforts by Transformation Sunnyside.
The idea has been executed well, but the only problem is that all those youths are now in school.
"We want them in school, but now we don't have them available to harvest," Haak said, noting volunteers from time to time help out at the garden.
What's needed are many more hands on deck…or in the dirt…as plump produce won't last long when the first frost arrives.
To that end, Haak says the community is welcome to harvest for their own families at the garden. She said they can bring a white plastic shopping bag, like those from Safeway, and fill them up for a flat cost of $5.
Small pumpkins go for $3 and large ones are $5.
Working on the honor system, those who want to supplement their dinner fixin's with the community produce simply need to pay their $5 per bag at the front office of the Christian Reformed Church, which is open from 8 a.m. to 4 p.m. Monday through Friday.
For more information, call Transformation Sunnyside's office at 836-0115.