Wednesday, October 9, 2013
/lk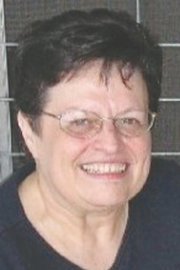 This week my adult son is flying in from Boston for a visit. He is my youngest child, born in Bangkok, Thailand.
I used to tell him I wished I had gotten a tattoo on the bottom of his tiny foot: Made in Thailand. When he was into the grunge look in high school, he agreed. As a professor at Boston College School of Ministry, it wouldn't be such a good idea now.
I try to visit him and family once a year: Yuma, Arizona; San Antonio, Texas; Atlanta, Georgia; and now Boston, Massachusetts. When I go, I spend time with brilliant and delightful Caleb and Evelyn, my grandchildren.
At three years old, Caleb's vocabulary was stunning. He was drawing and I was watching him at the table. He chattered away and I was half listening, when he said, "And that's my hypothesis." I was shocked, and asked, "What's a hypothesis, Caleb?" He replied, "It's something you think is right." I couldn't argue with that.
Our family has sung together forever. When we took a road trip, we would sing fun, crazy songs, and church songs. We love to sing together.
When I visit them, Caleb and Evelyn do not enjoy our music. I play the keyboard and my son plays the guitar; we sing some of our old favorites, and Caleb and Evelyn start crying and covering their ears! On their own, they love to make music, but hate listening to us!
We have serious subjects to talk about on this visit from my son: how to best continue to care for my disabled husband, future plans, and lots more. However, we plan to spend some time singing and playing music.
‑ Karen Helsel, a resident of Sunnyside, is a certified mental health counselor. She can be reached at kmphelsel@gmail.com, and will appreciate your feedback and humor sightings.