Wednesday, October 2, 2013
/lk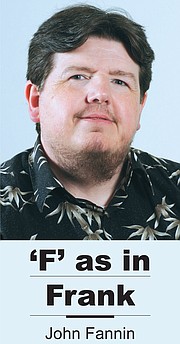 I know, I know, it's the totally wrong "to" in the headline above.
I, too, was aware of the misguided grammar, but that was the name of the fantasy football league that fit my schedule when it came to drafting.
You see, the never too late league as I call it began in week two of the NFL season.
It wasn't my first choice. In fact, I was already in a fantasy league that began in week one. My plan was to have just one team, Whine Country, just like last year.
However, Whine Country had plenty to whine about as my first two picks were C.J. Spiller and Stevan Ridley. They were both supposed to be stud running backs this year and I knew they'd lead me to victory. Only problem is that both have tanked this year and are barely getting half of the rushing attempts on their respective teams.
I quickly realized that Whine Country was gonna have a tough year and decided to play in two leagues this year. That led me to "It's Never To Late."
The result is that Whine Country is languishing in last place despite a line-up makeover. Meanwhile, my never too late league team, Carlos Danger, sits in first place thanks to the exploits of Marshawn Lynch and Jimmy Graham, among others.
OK, so what is fantasy football doing here on the opinion page?
Well, the lesson I learned is it's never too late to make the right pick. That's why I appreciate City Manager Donald Day taking his sweet time to make sure our police chief pick is the right one.
I admire his backbone in being deliberate and not rushing the choice.
Remember, the three finalists are from a candidate pool developed by Day's predecessor, Frank Sweet. I think it's even understandable if he decides to open the post back up and seek other applicants to make sure he gets the right person for the chief's job.
I made the wrong pick as Whine Country, but the bottom line is it's just a fantasy football team. There's always next year and, besides, I got a do-over of sorts with Carlos Danger.
But if Day makes the wrong pick for police chief, it won't be fantasy, it will be a real-life issue we'll have to live with every day.
And there are no second chances here. Day can't simply go out and hire a Carlos Danger if he happens to make a miserable pick like I did as Whine Country.
Bottom line, whether in fantasy or reality it's never to late…err make that never too late…to get it right.