Friday, November 29, 2013
/lk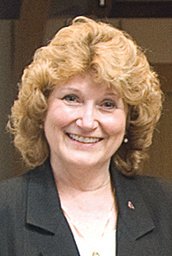 Psalm 118 - "Give thanks to the Lord, for he is good; his steadfast love endures forever!"
Nearly 400 years ago in the month of November, a sailing ship anchored off what is now called Rhode Island. The ship was the Mayflower. It carried a small group of religious outcasts from Europe. They built the first permanent English-speaking community in North America.
The observation of Thanksgiving celebrates their courage, determination and faithfulness.
No immigrants to North American have ever been more carefully screened for purity, piety, good character and proper theology. These were the "pilgrims," the Puritans who were to write the beginnings of North American lifestyle.
For them the Bible was the foundation of all thought and action. It provided them with a total pattern for emotional, intellectual, social and civil life. The Puritans wanted a "purer" form of religion than they had experienced in Europe. They wanted to cleanse the church of hierarchy, of set prayers, of vestments, of outward signs, of all that might detract from the purity of thought and worship, including even wedding rings and Christmas!
Today the Puritans are easily criticized. Their rigidity in all aspects of life sometimes led to abuse of those who failed to live up to the strict code of conduct.
Today we use the word "puritanical" in a negative sense. Surely we do not want to be mean or unforgiving when people do things with which we do not agree. However, we could benefit from the adoption of some of their better qualities. Among these are:
…Industry. The Puritans lived by the conviction that God was glorified in hard work and the attendant results. We call it the "Protestant work ethic" today. Work for them was more than doing a job. It was the way in which God called out a person's entire range of gifts and graces.
…Morality. They leaned heavily on the "thou shalt nots" and included more things in the 'shalt not' list than we would. Surely music, dancing, fine clothes and theater are not inherently evil. However, the Puritans felt that giving up these small pleasures for a deeper dimension of joy was the godly way of life.
Many today would agree that we have moved too far in the opposite direction to the point that some people feel there is nothing that should be restricted. It seems that even when squarely confronted with our sins, humans struggle for the creativity to evade indictment.
Among some of the more notable responses to being caught red-handed are these: French President Valery Giscard d'Estaing, when caught accepting $250,000 worth of diamonds as a "gift, - "so what!"; the Duke of Wellington, when a former mistress threatened to publish an extremely explicit set of memoirs - "Publish and be damned!"; Grover Cleveland, when news of the existence of his illegitimate son hit all the papers - got elected; Richard Nixon, when trying to face down the Watergate debacle - "I am not a crook!"

We would do well to follow the example of our Puritan ancestors and examine everything we do in light of what would be pleasing to God.
…Simplicity. The early Puritans were forced to lead simple lives by the nature of their circumstances. However, their descendants made a conscious choice to live simply. Today the phrase "Live simply that others might live" is one that would benefit our whole world.
Jesus taught all would-be followers to relinquish the love of "things," the desire for "stuff" that fills our hearts with an insatiable desire for more and controls the mainsprings of our lives. Jesus revealed to the rich young man the heart of his shortcomings. His "stuff" blocked the staff of life. His love of stuff blocked his way to genuine discipleship, to the kingdom of God. Jesus challenged the man to give up his trust in things, to relinquish his hold on what he held, to give up his control, to take up God's security (Luke 18:18-25).
Another man who came to know Jesus took up the challenge of living simply and decided to divest himself of a remarkable fortune. Charles F. Feeney was a quiet, virtually unknown New Jersey Irishman. However, he just happened to be worth somewhat over $600 million. Committed to living a simpler, less consumptive lifestyle, this rich man gradually, almost furtively, gave away $600 million without anyone knowing about it. All he kept for himself was one half of 1 percent of his entire estate for his "old age." Feeney owns no house, no car, and lives a simple, unremarkable lifestyle.
…Community. There are many voices in our culture encouraging us to look out for Number One. The Puritans may have at times been too involved in the lives of their neighbors, yet their motives were genuine concern for the welfare of the community and of their neighbors.
In his 2003 ASCD Educational Leadership article, Creating a School Community, author and educator Eric Schaps states, "a growing body of research confirms the benefits of building a sense of community in school. Students in schools with a strong sense of community are more likely to be academically motivated (Solomon, Battistich, Watson, Schaps, & Lewis, 2000); to act ethically and altruistically (Schaps, Battistich, & Solomon, 1997); to develop social and emotional competencies (Solomon et al., 2000); and to avoid a number of problem behaviors, including drug use and violence (Resnick et al., 1997)."
What is true in school is true for the rest of society.

As you and your family gather this holiday season, give some thought to the Puritans and what we can learn from them today. People are intended to work hard, live a moral life, live simply and be in harmony with our neighbors.
May your Thanksgiving celebration and the coming holiday season be filled with gratitude to God for all the blessings and joy of family and friends surrounding you.
‑ Rev. Pat Beeman is pastor of the Sunnyside United Methodist Church.