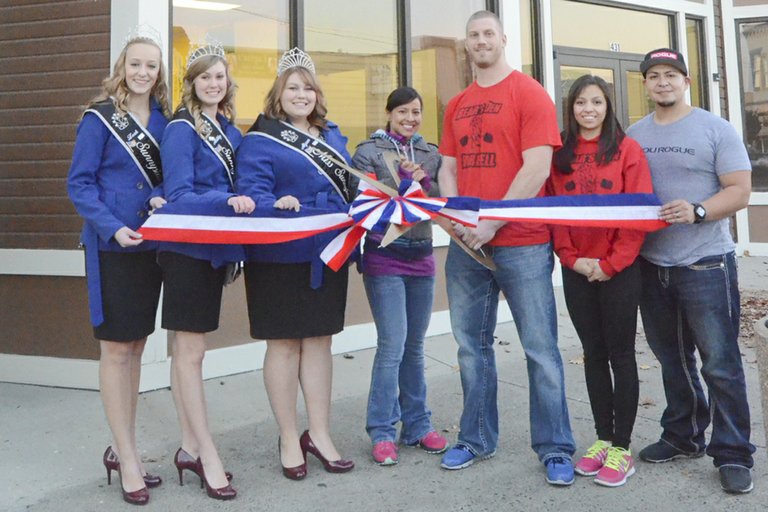 Tuesday, November 26, 2013
/lk
Sunnyside residents have a new gym to help them live healthy, fit lifestyles.
Bear's Den Barbell opened recently at 431 S. Sixth St., offering residents a different style of fitness training, according to co-owner Andrew "Bear" Baranowski.
He said the workout provided at the fitness center is different each day, focusing on a number of techniques for both cardiovascular fitness and strength
training.
The gym is open Monday, Tuesday, Thursday and Friday mornings from 10 to 11 a.m.; Monday through Friday evenings from 4:30 to 7:30 p.m.; and Saturdays from 10 a.m. to 1 p.m. Other classes are being added to meet the demands of busy schedules.
Baranowki said the gym offers workout elements from Olympic weightlifting, powerlifting, strongman and more.
"We get really busy," said Baranowski's partner, Marisol Bazaldua.
She said the purpose of the classes is to provide a unique training experience.
"It's different every day…so, if you are thinking you are doing the same thing each time you visit, you will be surprised," said Bazaldua.
The pair believes in providing motivation, helping energize those utilizing the gym. The owners use social media to inspire students and to provide updates regarding new classes that are available.
More information about Sunnyside's newest workout facility can be found online at bearsdenbarbell.com or by calling 509-480-0930.