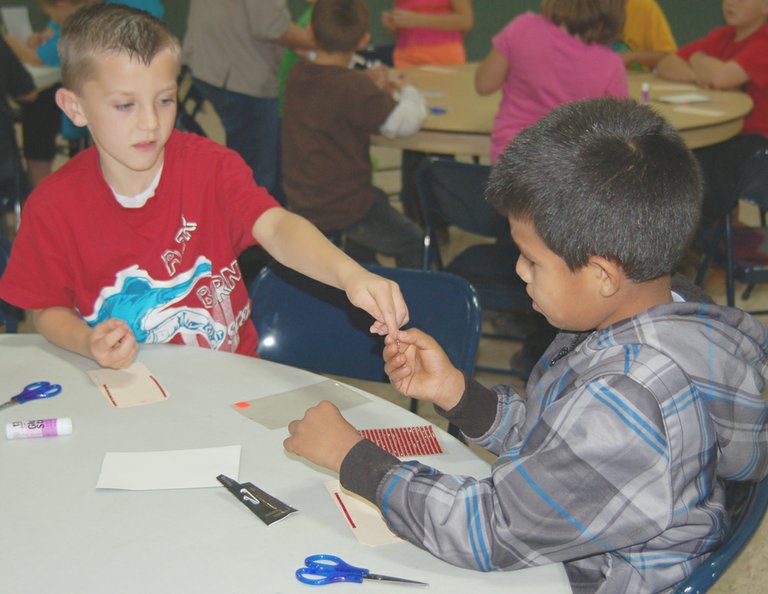 Thursday, November 21, 2013
/lk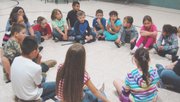 A youth outreach program that provides children with dinner, activities and a chance to perform in a play is off to a solid start, with more than a dozen regulars showing up every second and fourth Wednesday of the month.
A dinner and drama program sponsored by the Sunnyside Presbyterian Church started in October and extends through May. The church ran the outreach program last year, as well.
"Last year we had between 15 and 20 children involved in the program," said Rev. Katie Haney of the Sunnyside Presbyterian Church. "We began the program as part of a youth outreach and found it so successful, we decided to offer it again this year."
Lily Potter, a participant last year, said she enjoyed the experience.
"It was great," she said. "I'm excited for this year. I hope we get more kids."
Ryan Wyatt of Sunnyside is in charge of the drama portion of the program. Wyatt worked at the Prosser Conservatory of Theatre for Children before bringing
his experience to Sunny-side.
The play that was chosen for this year is "Jonah's Druthers", a western-style take on the story of Jonah and the Whale.
"It's a good play for beginners," said Wyatt. "I think we'll have fun with it."
The program is open to all children in first through fifth grades and costs $20 for the year to cover food and material costs.
Malloree Simpson said she is glad the program was formed because it gives her a chance to sing.
"I really want to learn music," she said.
Karen Edes of Sunnyside is in charge of activities, including leading the children in games of tag. She noted that they burn up a lot of energy running around the church's gymnasium before settling down to work on the play.
"We hope they go home tired and happy," she said.
The children will present the play next spring on Wednesday, May 28, 2014, at 7 p.m. at the church.