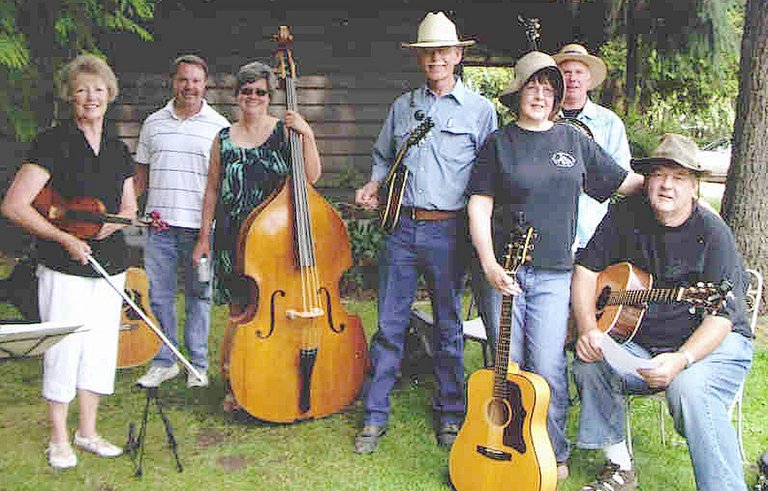 Friday, November 15, 2013
/lk
MABTON - The November old-fashioned Gospel music jamboree welcomes the "Flat Possum Pickers" as the featured musicians.
This energetic and lively Gospel bluegrass band has eight members, including Patsy Mercer on fiddle, Bob Cathel on guitar, Pat Kezele on bass, Rick Mercer on mandolin, Barbara Buschini on guitar, Gordon Kezele on banjo, Ed Buschini on guitar and Wyatt Cone on harmonica.
With a line-up like that the audience won't be disappointed and everyone is welcome to enjoy the old time songs and bluegrass sound of Flat Possum Pickers along with the other entertainment on showcase at the jamboree on Sunday, Nov. 17.
The Gospel music jamboree will take place at 2 p.m. at the Grace Brethren Church in Mabton.
The jamboree takes place every third Sunday of the month and is free of charge (free will offering at the door).
Any new or interested musicians are welcome to participate at the open microphone event.
For more information, call 509-830-4578.