Friday, November 15, 2013
/lk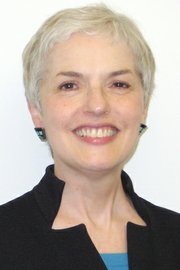 Families who live near or share waterways with large corporate farms or concentrated animal feeding operations (CAFOs) have a critical need to know some basic facts about these operations. The public's right to this information, however, could be stripped away by the Farm Bill currently under debate in Congress.
Negotiators from the House and Senate are currently meeting to try to develop a compromise between the House-passed version of the Farm Bill and what was passed by the Senate. Among the differences between the bills, the House's version includes language that unnecessarily cuts off public access to basic information about livestock and agricultural operations.
We understand that the House's intent in including the language is to make sure that the government does not release farmers' personal information. But, there are two major problems with the way that the House's approach to this: one, the language ignores that the law already includes strong protections for personal privacy; and two, the language is so broad that it wraps up information about corporate farms with small farm operations.
Earlier this year the Environmental Protection Agency (EPA) released the information of around 80,000 livestock operations across the country to environmental groups. After hearing from affected farmers and members of Congress, the EPA determined that it improperly released personal information. The EPA asked that the requesters return the information and the requesters complied, agreeing to return the original documents and destroy all copies of the information in their possession.
In other words, the EPA determined that existing protections for personal privacy should have prevented them from releasing this information in the first place.
Beyond being an over-reaction to the controversy surrounding the EPA's actions, the House's language sets a terrible precedent for extending the Freedom of Information Act's personal privacy protections to corporations. The House's failure to define "owners" or "operators" means that the EPA will be required to deny the public access to not only small family operations but to large corporate operations as well.
In a recent Supreme Court case, FEC vs. ATT, the Court ruled that Congress never intended for corporations to enjoy such protections under the FOIA. To extend these rights to corporations would allow them to abuse personal privacy to escape public oversight and corporate responsibility.
FOIA is built on the premise that the public has a right to government records, particularly if there is a public interest in the information. The House's language eviscerates the law's promise of transparency by completely cutting off access to information that people might need to protect the health and safety of their family and the broader community.
House and Senate negotiators must not allow this harmful secrecy provision to become law.
‑ Patrice McDermott is executive director of OpenTheGovernment.org, and author of "Who Needs to Know?"